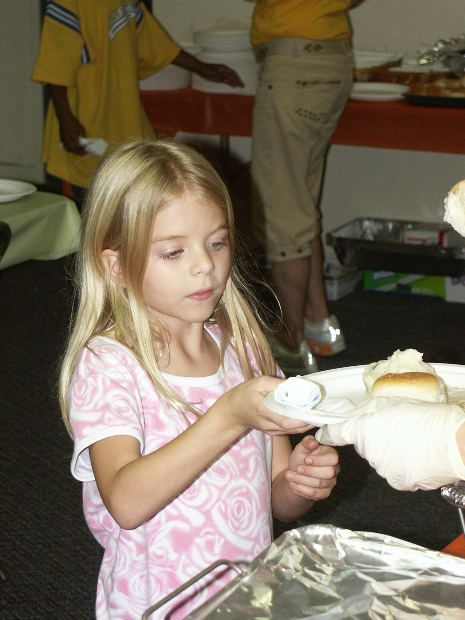 In America, one in five children struggle with hunger. This September, BRAVO! Cucina Italiana and BRIO Tuscan Grille are joining thousands of restaurants nationwide to support Share Our Strength's No Kid Hungry® campaign by raising funds in their restaurants. BRAVO! and BRIO are owned and operated by Columbus-based BRAVO I BRIO Restaurant Group (BBRG).   
Families Feeding Families! – Encouraging Healthy Meal Planning
From now through Sunday, September 14, 2014, for every Pasta Presto! family meal for four to-go sold at BRAVO!, and every Pasta Pronto meal for four to-go sold at BRIO, BBRG will donate 10 percent of sales to the No Kid Hungry campaign, and each guest will receive $5 off any BRAVO! or BRIO visit in October. Pasta Presto! and Pasta Pronto offer delicious and healthy family-style meals, with a choice of one of three salads and one of five pastas, plus housemade bread. 
Guests Dining & Donating to Make a Difference
Every donation counts, and when BRAVO! and BRIO guests donate $5 or more to the No Kid Hungry campaign, they will receive $5 off their next visit of $15 or more, valid thru Oct. 31, 2014. It's easy to donate, as guests will be able to add their donation to their bill upon checkout. 
For more information on BRAVO! and BRIO and these September events, visit www.bravoItalian.com or www.brioitalian.com.
In 2013, nearly 9,000 restaurants raised $7.5 million for the No Kid Hungry campaign. No Kid Hungry funds are used to raise awareness about child hunger in the U.S., create public-private partnerships that align kids with the resources they need, support nutrition programs like School Breakfast and Summer Meals, and educate kids and their families on how to cook healthy meals with limited resources.
In 2013, BBRG restaurants collected enough donations, totaling over $108,000 from both their online and in-store promotions, to help connect children in need across the country to 1 million meals.* In 2014, BBRG hopes to raise $150,000 through its Guests Donating to Make a Difference initiative alone.
*This amount was determined on the basis that $1 can help connect a child with up to 10 nutritious meals, which is, in turn, based on the individual experiences of Share Our Strength's grant recipients. It is provided to illustrate how community investments can be used to help end childhood hunger. Each contribution made to Share Our Strength represents a contribution to its original mission. Donations will be used to reach the highest number of children facing hunger in America. Share Our Strength is a non-profit 501(c)3 organization.
Photo: morgueFile