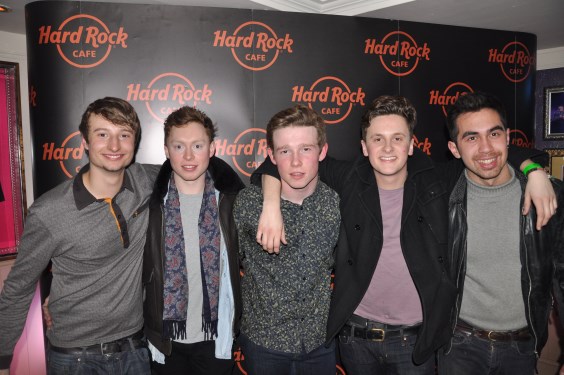 Will it happen? According to recent news reports, the National Football League is considering moving to a "pay to play" model for the 2015 Super Bowl XLIX halftime show. In response, Hard Rock International this morning made an offer to have Hard Rock Records artists The Carnabys serve as halftime show headliners.
"Hard Rock International will donate $1 million to the NFL's charity of choice if The Carnabys, the most recent band to sign with Hard Rock Records, is given the opportunity to headline next year's Super Bowl halftime show," Hard Rock's Chief Marketing Officer, John Galloway wrote in a letter to the NFL Commissioner Rodger Goodell. "We hope that the NFL will consider our generous offer and make next year's halftime show not only entertaining, but also a platform to raise funds and awareness for a worthwhile cause."
Since it was established in 1971, Hard Rock has been committed to a wide variety of philanthropic causes and activities around the world. For more than 43 years, Hard Rock International has made it both its business and its abiding passion to make the earth a safer, healthier and better place to live. The brand donates millions of dollars annually to a variety of philanthropic causes.
The Carnabys are no strangers to playing for a crowd. The band opened for Bruce Springsteen at Hard Rock Calling last summer at London's Queen Elizabeth Olympic Park and brought the house down at this summer's Hard Rock Live event in Rome. They've proven to be an international hit, wowing crowds throughout Europe and are up to the challenge of rocking the Super Bowl.
Committed to supporting music and emerging artists around the globe, Hard Rock International hosted more than 26,000 live music events worldwide in 2013.  The brand continues its dedication to support up-and-coming artists with the Hard Rock Records label, providing a forum for today's hottest new talent.