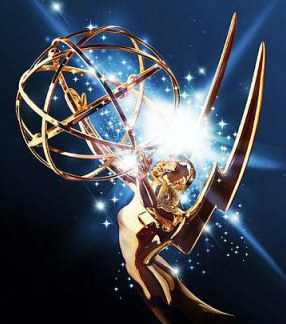 Thirteen prestigious performers have been confirmed to present the honors at the 66th Emmy® Awards telecast on August 25th, 2014.
         
This group of presenters is representative of the entertainment industry's biggest stars and versatile talents.  Their performances have garnered numerous Emmy, Oscar, SAG, Golden Globe and Grammy wins along with countless nominations and critical praise.  They include:
Halle Berry – Oscar, Golden Globe, and Emmy-winning actress currently starring in the CBS series Extant.
Bryan Cranston – Two-time Emmy, Tony (2014's All The Way), and Golden Globe-winning actor, and Emmy-nominated star of AMC's Breaking Bad
 
Zooey Deschanel – Three-time Golden Globe nominee and star of the FOX series New Girl
 
Woody Harrelson – Oscar winner, Emmy winner and nominee this year for his role in HBO's True Detective
 
Adam Levine – Grammy-winning recording artist from Maroon 5, and the star of the NBC series The Voice
 
Julia Louis-Dreyfus – Golden Globe and four-time Emmy winner, as well as the Emmy-nominated star of HBO's Veep
 
Julianna Margulies – Emmy and Golden Globe winner and as well as the Emmy- nominated star of CBS' The Good Wife
 
Matthew McConaughey – Oscar and Golden Globe winner, and Emmy-nominated star of the HBO series True Detective
 
Jim Parsons – Golden Globe and three-time Emmy winner, as well as the Emmy- nominated star of CBS' The Big Bang Theory
 
Amy Poehler – Golden Globe winner and Emmy-nominated star of NBC's Parks and Recreation
 
Julia Roberts –Oscar and Golden Globe winner, Emmy-nominated actress and star of HBO's movie The Normal Heart
 
Gwen Stefani –Grammy-winning recording artist as well as newest coach for the NBC series The Voice
 
Kerry Washington – Two-time Emmy nominee and star of ABC's Scandal
 
Produced by Don Mischer Productions, the 66th Emmy Awards will be hosted by Seth Meyers. If you plan to Tweet this story, please use #Emmys and mention the official Emmys Twitter handle @televisionacad.
 
For more information please visit www.emmys.com