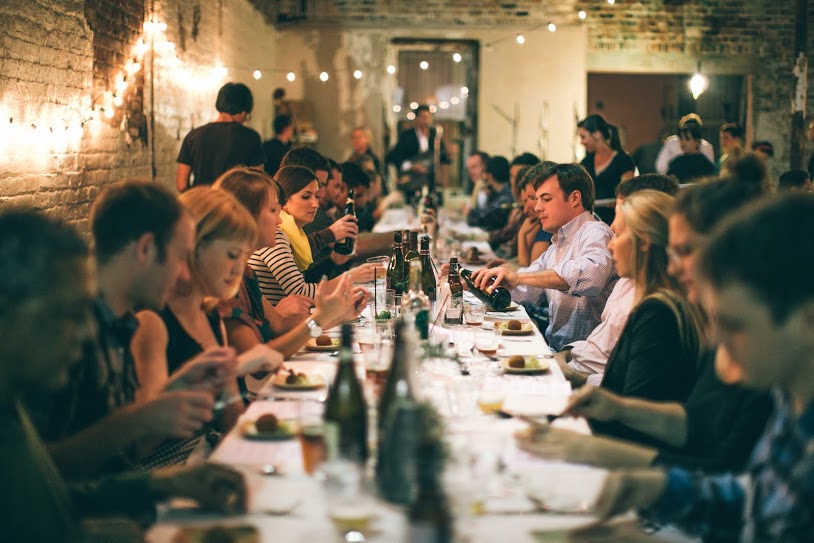 Angelenos are foodies. We appreciate good cuisine and all of the food cultures our city has to offer. Foodies in Los Angeles are constantly seeking a new kind of dining experience. Let us introduce you to: Dinner Lab. This is an exclusive dining club that provides up and coming chefs with a platform to cook the foods they are truly passionate about in less than conventional spaces. It's also a wonderful opportunity to meet new people in your city.
Membership is open to the public during certain periods of the year — never planned or announced. Tickets are purchased through the website a few weeks prior to the event, and prices are inclusive of tax, gratuity, and alcohol. Don't miss their next event on August 14th: With Love to Mexico. Although membership is closed for this particular event, LATF readers have an exclusive opportunity to reserve their seat with $20 off their first dinner. Click here: link. You can also attend this specific event without a membership! You can buy tickets here: link.
20 year-old Chef Francisco Guzman from the Michoacan area of Mexico will host a dinner that will help the country he holds dear. Frankie created With Love to Mexico to bring awareness to the ongoing violence caused by rampant drug cartels in his homeland. This menu features some of LA's top chefs who have chosen traditional dishes from 6 of the most affected regions, and prepared each of them with their own unique touch. Proceeds from this event will donated to Mexico Unido.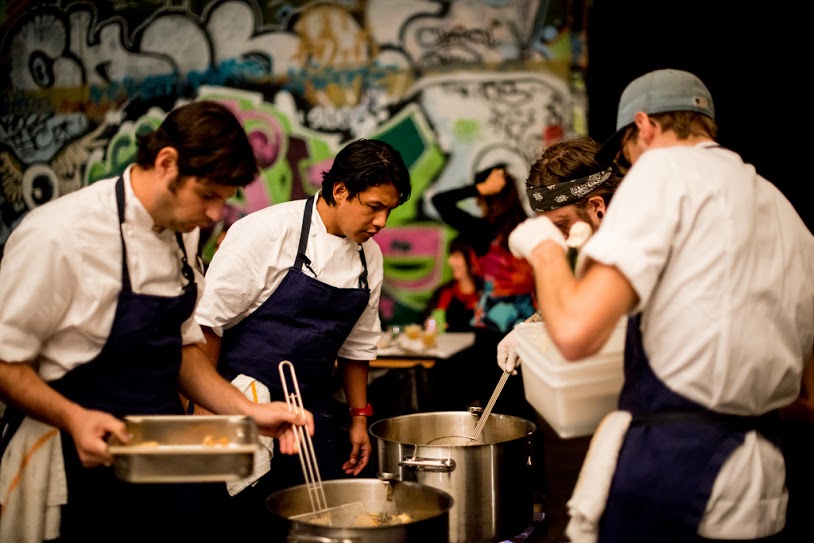 1 – Yucatan Meridia (Gilberto Cetina from Chichen Itza)
Tacos de Pulpo: braised octopus | calamari ink sauce | pickled chiles | handmade tortilla
2 – Oaxaca (Matt Dhillon from Fattoria Del Vicario Culinary Institute)
Masa Harina Empanada de Pollo: aguacate crema | smoked queso | asaderoa
3 – Nayarit (Phillip Franklin Lee from Scratch Bar)
Oyster Zarandeado: preserved papaya | smoked sugar cane | ancho chilli
4 – Morelia Michoacan (Francisco Guzman from Scratch Bar)
Uchepo: chorizo carmel | jocoque | raja mostrada
5 – Jalisco (Jason Fullilove from Malibu Pier Restaurant)
Love Braised Birria: crispy red rice cake | grilled corn purée | pickled red onions
6 – Puebla (Ryan Turner from City Tavern)
Mole Panna Cotta: cured pineapple | chapulin brittle
Dinner Lab is able to accommodate vegetarian and pescatarian preferences. Email: support@dinnerlab.com.