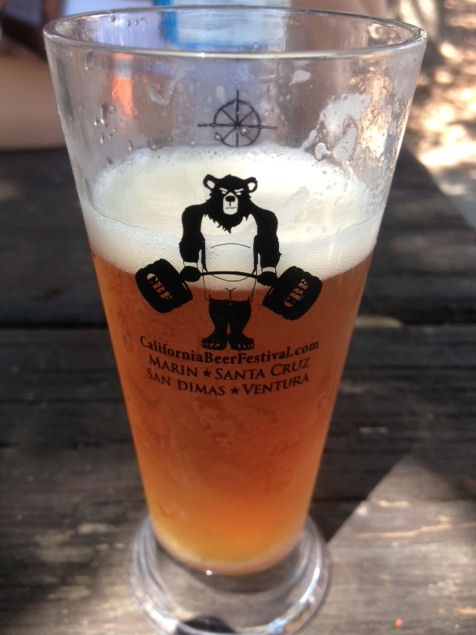 California Beer Festival is just around the corner! Take a trip this year to Puddingstone Lake in San Dimas on September 6th. Craft beef novices and aficionados alike will revel in the various entertaining activities and attractions on hand, including:
The beer – access to over 60 craft brews on tap – craft brew enthusiasts will have the opportunity to sample from award-winning companies, such as Alosta Brewing Co., Hangar 24 Karl Strauss and Firestone Walker.
Learn from the pros – Brewers and the brewery representatives will be in attendance and available to walk guests through tastings and answer any questions.
Bikini Bocce Ball – Break out the sunscreen and the swimsuits for an exciting game of bikini bocce ball! All are welcome to join in the fun!
Puddingstone Lake – This gorgeous venue wasn't chosen by accident. This picturesque spot at Frank G. Bonelli Park in San Dimas offers plenty of elbow room for festival goers to move around in a beautiful lakeside setting.
The food – Pair beers with unique and delicious sliders and fries or food truck fare!   
The entertainment – Enjoy live, local entertainment including the talented and charismatic Fire Department Band, Rey Fresco, and funk sensation, The Bomb.
Make it a mini vacation – The DoubleTree Hotel is offering a California Beer Festival San Dimas room package that includes accommodations, breakfast, GA tickets and shuttle passes for two for $199. Book before August 15 or before rooms run out, whichever comes first, to get this deal.
Getting there is easy – Take the downtown shuttle. $3 covers a round trip from Downtown Pomona to the festival and back.
For a good cause – Proceeds will benefit the Gen Giammanco Foundation, a non-profit organization that provides support to student athletes to assist in their pursuit of both scholastic and athletic success in the city of San Dimas.
Meet Burt The Bear – Take photos with Burt the Bear, California Beer Festival's patriotic and fun-loving mascot!
 
The California Beer Festival in San Dimas will take place on Saturday, September 6th at Puddingstone Lake in Frank G. Bonelli Park at 120 Via Verde, San Dimas, CA 91773. Ticket prices range from $25-$70 depending on type of entry.
Ticket options include: VIP Early Bird Experience, Craft Beer Heaven Ticket and Designated Driver Ticket. Festival hours are from 12:30 p.m. to 5 p.m. For more information, please visit www.californiabeerfestival.com.