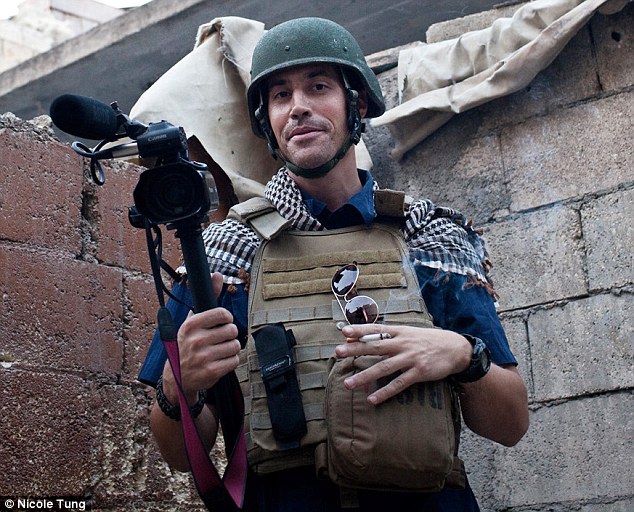 James Foley – Aleppo, Syria – 11/12, photo by Nicole Tung

A heartbreaking still shot from a video has been airing across media outlets. American journalist, James Foley is on his knees in orange garb. Beside him, a man covered in black. On Wednesday, the Obama administration confirmed that the video shows the execution of Foley. The video was posted by the Islamic State, an Al Qaeda branch that has taken many hostage in Syria and Iraq.
Two years ago on November 22nd, 2012, James Foley went missing in Syria while he was feelancing for GlobalPost. According to the National Security Council spokeswoman Caitlin Hayde, intelligence officials analyzed the video and confirmed its authenticity. A man identified as Steven Sotloff appeared at the end of the video, when the killer warns that he could be the next captive killed.
James' mother, Diane Foley, posted a statement: "We have never been prouder of our son Jim. He gave his life trying to expose the world to the suffering of the Syrian people. We implore the kidnappers to spare the lives of the remaining hostages. Like Jim, they are innocents. They have no control over American government policy in Iraq, Syria or anywhere in the world.
We thank Jim for all the joy he gave us. He was an extraordinary son, brother, journalist and person. Please respect our privacy in the days ahead as we mourn and cherish Jim."
Foley was the oldest child of Diane and John Foley of Rochester, New Hampshire. He had four siblings.
CBS News foreign correspondent Clarissa Ward said about an image of Foley in a helmet – holding a camera, "[this] is how I will choose to remember James — as a brave and tireless journalist with a passion for the Syrian cause."
You can read Foley's final article for the GlobalPost here: http://www.globalpost.com/dispatch/news/regions/middle-east/syria/121015/aleppo-syria-rebels-fsa-assad-support