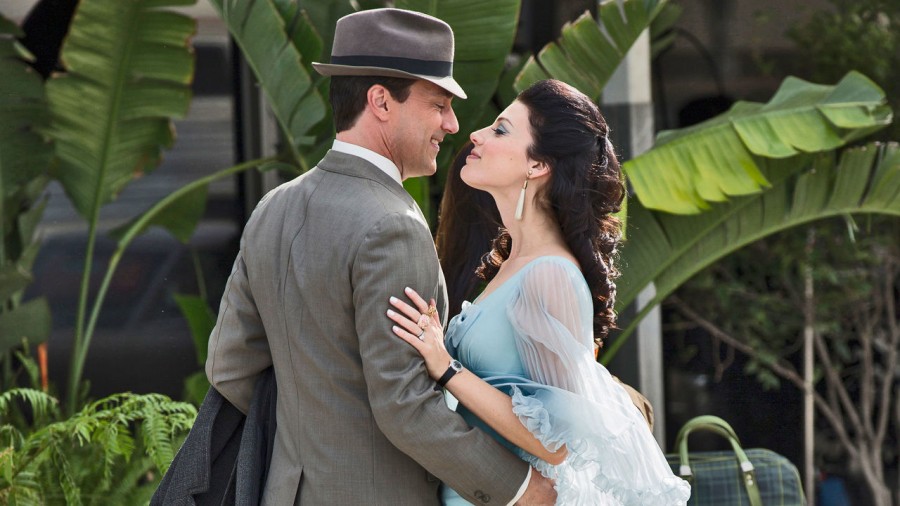 Mad Men – Shot in Los Angeles – Photo: AMC
At the second annual Made-In-Hollywood Honors celebration of locally created shows that made it to Emmy nomination, thirty-two programs received MIHH accolades for shooting in the state of California and city of Los Angeles.
Such top TV fare as "Mad Men," "The Big Bang Theory," "Modern Family," "Top Chef" and "Dancing With The Stars" were among acknowledged shows, and the event was filled with passionate calls from the attending public officials and recipients for the California Legislature to pass the upcoming bill, AB 1839, which would create tax incentives at least matching that of those now offered by the state of New York to lure projects which otherwise might well have chosen to "stay home," as Councilman Tom LaBonge stated. Even with a vastly reduced number of productions that resisted the siren call of other states' and countries' tax rebates, the MIHH honoree list showed that much of the top talent has stayed in Hollywood.
That local achievement, reflected in the MIHH recipients list included three Outstanding Comedy Series shows nominated for Emmys, "Big Bang Theory," "Modern Family" and "Silicon Valley,"  as well as four of the Outstanding Reality-Competition Programs, "Dancing With The Stars," "So You Think You Can Dance," "The Voice" and "Top Chef."  Two of the Outstanding Variety Series, "Jimmy Kimmel Live" and "Real Time With Bill Maher" had Hollywood pedigrees, as did three of the Outstanding Children's Programs, "Dog With A Blog," "Good Luck Charlie" and "One Last Hug: Three Days at Camp Grief."  Four of the Outstanding Animated Programs, "Bob's Burgers," "Futurama," "South Park," and "Teenage Mutant Ninja Turtles: The Manhattan Project," and three of the Outstanding Short-Format Live Entertainment Programs, "Between Two Ferns with Zach Galifinakis" and "The Soup: True Detective," were Hollywood created. Other TV favorites honored were "Jay Leno's Garage" and "The Writer's Room."
The event's host, three-time Oscar nominee and Golden Globes winner Dyan Cannon, stated, "Come on, Assembly and Senate, defend your industry that has brought so much money and a glamorous image to this beautiful state."