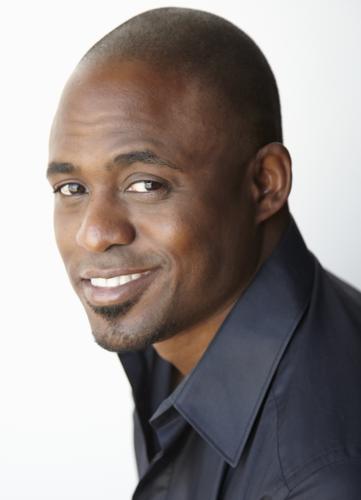 The Pasadena Playhouse (Artistic Director Sheldon Epps and Executive Director Elizabeth Doran) announced that Wayne Brady will star as Fred/Petruchio in the Cole Porter Broadway musical KISS ME, KATE.  The multi-Emmy Award winning Brady will head a cast of 17.  Epps will direct the 2014–2015 Season opener, which will run from September 16– October 12, 2014 with the official press opening on September 21. The production also stars Merle Dandridge (Broadway's Spamalot and Tarzan) as Lily/Kate.
"It is said that a huge percentage of a director's work is done in the casting process (and I believe that to be true).  By this maxim, I know that the cast that we have blessedly brought together for this wonderful show will make my job a joy, and bring genuine electricity to our stage.  It has long been my hope to work with Wayne, and he is perfectly suited to this role," said Sheldon Epps. "And I am thrilled that we will have the bountiful visual and musical delights that Merle embodies on our stage once again.  I know that this incredibly gifted pair will lead our wonderful company splendidly.  It will indeed be 'Too Darn Hot' at each and every performance!"
KISS ME, KATE represents the iconic composer-lyricist Cole Porter at his very best and includes some of musical theatre's most famous songs: "So in Love," "Another Op'nin' Another Show," "Too Darn Hot," and "Brush Up Your Shakespeare."  It is without a doubt one of the great classics of the American musical theatre, celebrating Shakespeare (it describes a production of The Taming of the Shrew) and the joys, madness, and the rewards of working in the theatre – both onstage and off.   The book is by Bella and Samuel Spewack.
The Pasadena Playhouse production will view the work through a new lens, using the wonderful material of this celebrated production to showcase the trailblazing African-American actors and entertainers of the early 20th century.