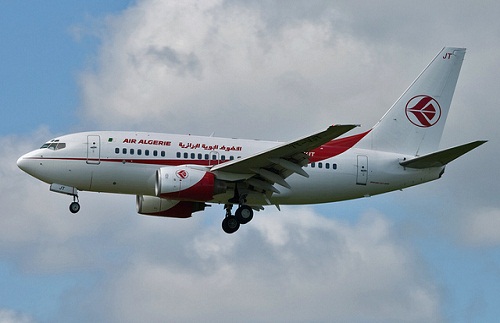 There are plenty of reasons to fear flying; from the missing Malaysian Airlines flight MH370 to the Malaysia flight 77 shot down in Ukraine. Yet another plane incident has occured. According to Reuters, an Air Algerie flight crashed on Thursday on its way from Ouagadougou in Burkina Faso to Algiers with 116 passengers on board. The plane has not been located and the cause of any crash is unknown at this time.
"I can confirm that it has crashed," the Algerian official told Reuters. Almost half of the passengers were French citizens, an airline official said.
The search has begun with two French fighter jets which have been dispatched to try and locate the plane. Algeria's state news agency APS said authorities lost contact with flight AH 5017 an hour after it took off from Burkina Faso.