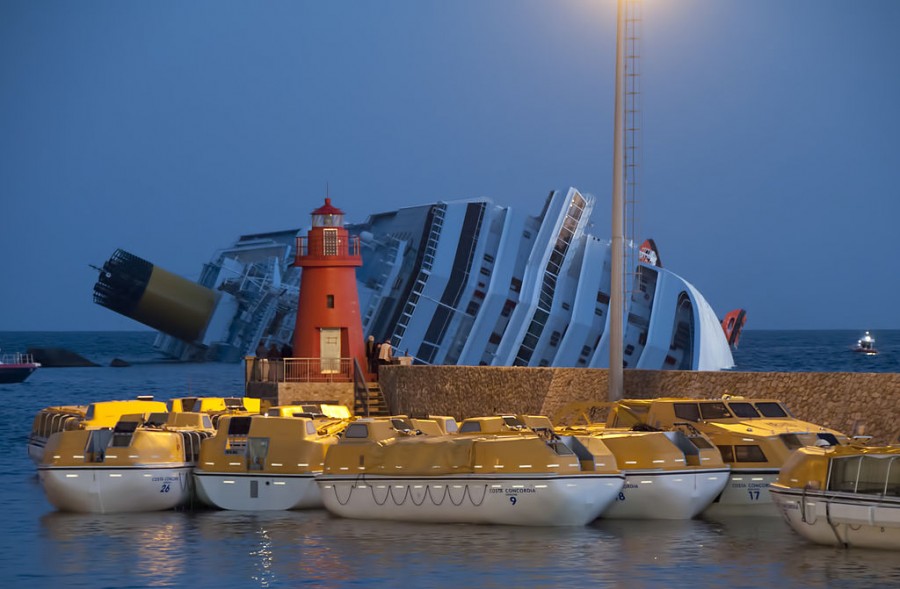 Photo: Roberto Vongher, http://en.wikipedia.org/wiki/Costa_Concordia
In January of 2012, the Costa Concordia struck a reef off the island of Giglio in Italy. The ship capsized, killing 32 people of the 3,229 passengers and 1,023 crew known to have been aboard. Coming to a closure, the sunken wreckage was towed to shore.
The Costa Conordia is longer and heavier than the Titanic and took more than a dozen other vessels to tow the ship over four days at a slow speed.
Prime Minister Matteo Renzi said, "This is not a runway show. It's the end of a story in which many people died, which none of us will ever forget." 
The only body that was not recovered was crew member, Russel Rebello. There is hope that his remains could be found, now that the ship is ashore.
Genoa is where the Costa Concordia was built and launched amid fanfare and celebration nine years ago.