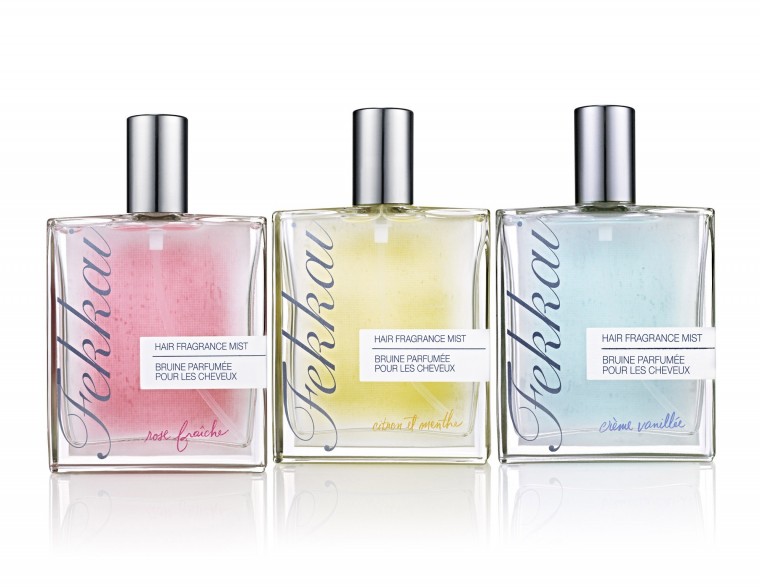 We think about perfume for our skin, but what about our hair? After all, the scent of our shampoo and conditioner won't last all day. Frédéric Fekkai created the Hair Fragrance Mist Collection. These light aromatic mists are the definition of hair fragrance are available in three scents:·
Crème Vanillée Hair Fragrance – Inspired by the scent of the Fekkai PrX Reparatives line, the Crème Vanillée fragrance gives hair a rich touch of exotic, sweet scent with notes of creamy vanilla and sultry sandalwood.
Rose Fraîche Hair Fragrance – The soft, floral notes in Fekkai's Rose Fraîche hair fragrance are influenced by the scent of the Fekkai Technician Color Care collection, simultaneously fighting frizz while giving the wearer an alluring aura.
Citron et Menthe Hair Fragrance – An exhilarating combination of mint leaves and fresh fruits, inspired by Fekkai's Full Blown Volume family, the Citron et Menthe hair fragrance invigorates the senses with energizing notes while taming flyaways.
Suggested Retail Price: $19.99, 1.7 fl. oz. bottle