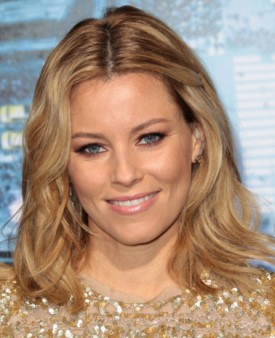 Paramount Digital Entertainment announced their new comedy series "Resident Advisors." Elizabeth Banks (Pitch Perfect) and Max Handelman (Pitch Perfect) will executive produce through their Brownstone Productions banner, and Ira Ungerleider (Friends) has come aboard to shepherd the project as both executive producer and director along with Natalia Anderson who will produce the original comedy series based on a pilot script written by Taylor Jenkins Reid and Alex Reid. 
The series will star Ryan Hansen (Two Broke Girls, Burning Love), Jamie Chung (Hangover II & III, Sin City: A Dame to Kill For), Alison Rich (College Humor Originals), Andrew Bachelor (House of Lies), Graham Rogers (Revolution) and features Anna Camp (Pitch Perfect).
"Resident Advisors" is a workplace comedy set in the most hormonally-overloaded, sexually active, out-of-control workplace in the world: a college dorm. The show follows a group of resident advisors as they navigate sex, drugs, and midterms.  
"We are thrilled to be collaborating with Paramount Digital Entertainment on this outrageously funny take on modern day dorm life in America," said Elizabeth Banks. "Amy and her team have a terrific track record for creating boldly entertaining content in this comedic medium and we look forward to a successful partnership."
"No subject is off limits for the talented creators and cast of 'Resident Advisors' with its irreverent take on the absurdities of freshmen year at college," said Amy Powell, President of Paramount Digital Entertainment. "Elizabeth, Max and the team at Brownstone have developed an ambitious and fun comedy that is perfectly suited for this format, and we are thrilled to have it mark our first collaboration with them."