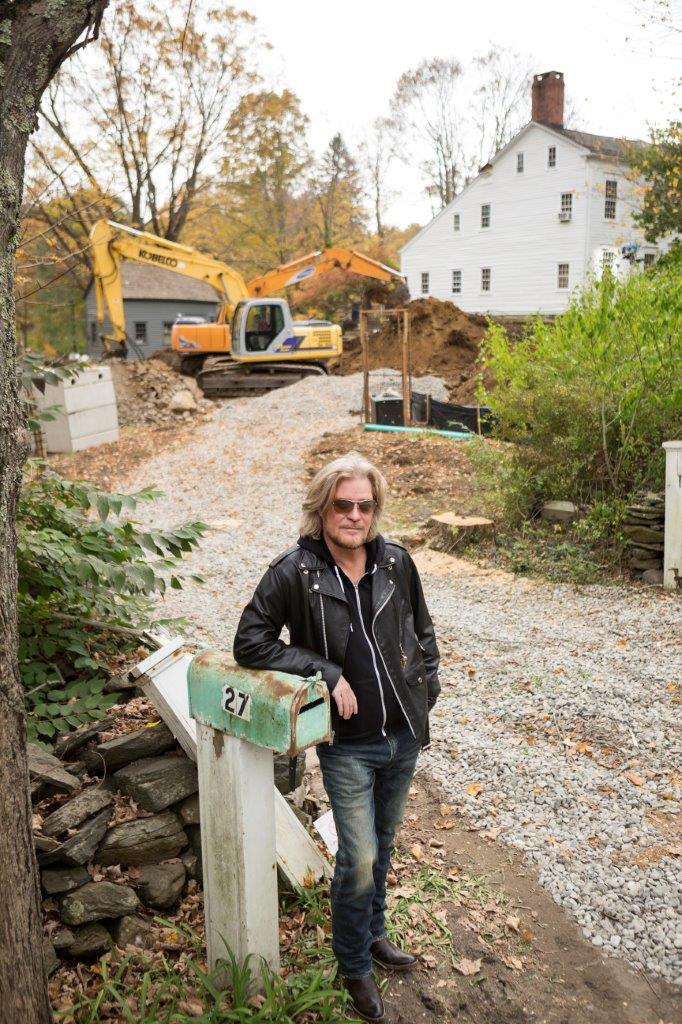 DIY Network welcomes to the stage singer/songwriter Daryl Hall of the American musical duo Hall & Oates—recent Rock and Roll Hall of Fame inductees—as he puts down his guitar and picks up a hammer in the network's newest celebrity renovation series, Daryl's Restoration Over-Hall. The highly anticipated show, premiering tonight Saturday, July 19, at 10 p.m. ET/PT will chronicle Daryl's renovation journey as he combines his love of history and vintage architecture to revive a quaint 18th century home located in Sherman, Conn.
"This is where the world of music and the world of construction come together," said Hall. "Historic home renovation isn't easy, but it's a second passion of mine and there's nothing like breathing new life into something that was once so grand."
The nine-episode season of Daryl's Restoration Over-Hall will follow Daryl and his team of craftsmen as they work to rehab a centuries-old Connecticut home by melding historically accurate restoration with modern mandates and small town regulations. Along the way, HGTV's Rehab Addict, Nicole Curtis, pays a visit to help prep and install a couple of 200-year-old doors previously salvaged and dismantled by Hall. Since the one-bedroom charmer hasn't been touched in decades, Daryl and his crew have a long way to go before he can call it his new family home.
"Celebrity home rehab is an ever-growing genre for DIY Network because our fans really enjoy watching the real-life renovations of stars like Vanilla Ice, Rev Run, and now Daryl Hall, as they tackle relatable home-centric projects," said Allison Page, general manager, HGTV and DIY Network. "When fans see a music star like Daryl Hall chasing his passion for historic home renovation, it creates an authentic programming experience that's compelling to watch and strikes close to home for many viewers."