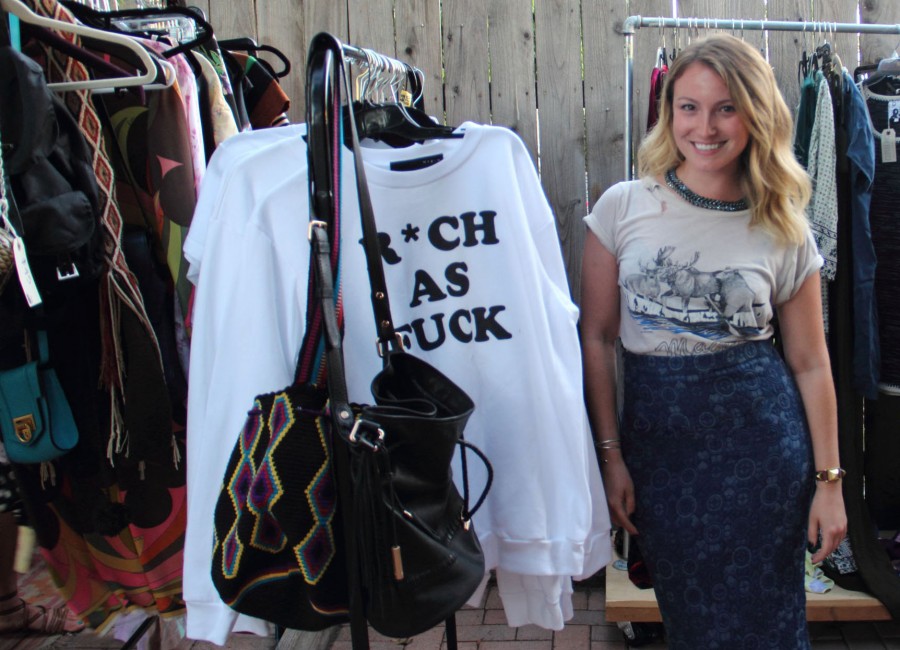 Closet Rich founder Elizabeth Kott
I have been shopping consignment for as long as I can remember. Rummaging through flower print dresses and slashed jeans is a hobby of mine; and most Angelenos for that matter. We love our vintage, a good fashion find and are always on the lookout for a new boutique and store. Enter, Elizabeth Kott. the founder and chief curator of Closet Rich. Kott is changing the consignment game. She doesn't call it "re-sale" clothing… it's "pre-loved" clothing. Unlike the cluttered flea markets and used clothing stores; the Closet Rich experience is a special one; catered to and for the shopper.

When I first visited the original CR studio, Kott had already chosen a few pieces that she thought fit my personality and body. Sure enough, each dress, onesie and jacket fit perfectly. Their inventory comes from the closet's of private clients with affordable designer names from Prada to Betsey Johnson, Jimmy Choo, etc.

Now Kott has opened the Closet Rich studio in Silverlake, CA. Shopping is also based online and now by appointment at the studio off of Sunset Junction! If you want to find the perfect vintage piece for you, I suggest you pay a visit!

For appointment contact info visit: http://www.closetrich.com

#CLOSETRICH