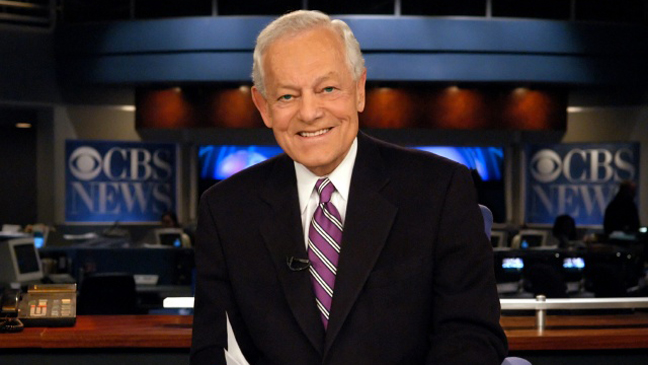 CBS News Live Experiences will bring together a group of newsmakers from the worlds of news, entertainment and sports for "CBS News: 50 Years Later, Civil Rights" a live interactive event exploring the 50th anniversary of the signing of the Civil Rights Act. Bob Schieffer, CBS News' Chief Washington correspondent and host of "Face The Nation," will moderate the event, to be broadcast live Thursday, July 24, 2014 at 8:00 PM, ET/5:00 PM, PT on Smithsonian Channel and CBSNews.com, and powered by Microsoft's Bing Pulse.

Entertainer and civil rights activist Harry Belafonte, author and historian Taylor Branch, CBS Sports broadcaster James Brown, Brooklyn Nets star Jason Collins, Academy Award winner Whoopi Goldberg, Congressman John Lewis (D-GA), actress Rosie Perez, attorney Evan Wolfson and others will join Schieffer at the Ed Sullivan Theater to discuss how the civil rights movement of the 1960s has had a personal impact on their lives as well as on the culture, society and politics of today and tomorrow. Using their varied backgrounds, panelists will explore the powerful and tumultuous events of the summer of 1964, when three civil rights workers went missing, and were later found to have been murdered. Panelists will also share their emotional first-hand experiences of how the civil rights movement influences social reform today.
Viewers at home and those at the Ed Sullivan Theater can become part of the event by using Microsoft's Bing Pulse technology, which will allow anyone with a mobile device, tablet or computer to interact with the program by voting on questions posed to the panel and providing real-time feedback on the discussion as the event unfolds, creating a true second-screen experience for "CBS News: 50 Years Later, Civil Rights."

"CBS News was there reporting on the momentous events of 1964, and our commitment to coverage of the civil rights movement continues today," said CBS News President David Rhodes. "Bob Schieffer's long experience reporting for CBS News gives him the ideal perspective to moderate this important conversation."
In addition to the live event, viewers will be able to experience the history through a wide array of multimedia content available at http://www.cbsnews.com/civil-rights/, including testimonials from activists, politicians, and public figures in the arts, sports and business worlds about their efforts in the continuing fight for equal rights and social justice, as well as their thoughts on the civil rights figures who have inspired them. There will also be rare footage from CBS News' coverage of the civil rights movement, including a full broadcast of Walter Cronkite's primetime special "The Search in Mississippi," which was presented in 1964 following the disappearance of three civil rights activists.