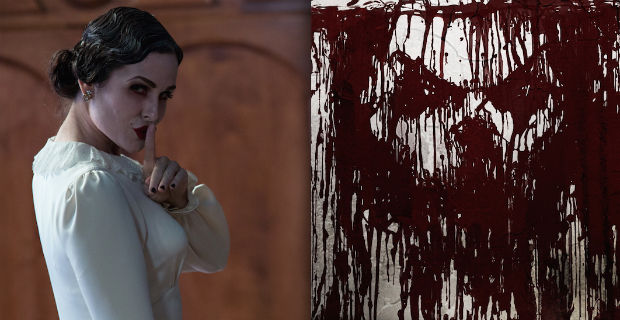 Blumhouse Productions has quickly become one of the biggest horror franchise production companies in the U.S; bringing us "The Purge," "Insidious" and more. Now they are adding a few more stories to their powerhouse.
Universal Pictures and Blumhouse Productions have entered into a new 10-year first-look production agreement and that Blumhouse is forming new partnerships that will span across NBCUniversal businesses, including Universal Television and Universal Cable Productions.  Blumhouse will also bring its Sinister franchise to Focus Features, making Universal home to three of the company's most profitable micro-budget franchises including The Purge and Insidious, which is already based at Focus. 
The announcement was made by Chairman, Universal Filmed Entertainment, Jeff Shell, Chairman, Universal Pictures, Donna Langley and Founder and CEO, Blumhouse Productions, Jason Blum.
Langley, who recruited Blum to come to Universal in 2011 added, "Jason founded a company in Blumhouse that is unique and cutting edge, and we're honored that they call Universal home.  Jason is extremely driven and highly creative.  His style coupled with his industry relationships and strategic business model have been a recipe for much success between our companies.  We look forward to expanding our opportunities together." 
Blumhouse's film division specializes in micro-budget genre movies, including the highly-profitable Paranormal Activity, Insidious, The Purge and Sinister franchises, which have grossed more than $1.2 billion worldwide on combined budgets under $40 million.  Blumhouse's model began with the original Paranormal Activity, which was made for $15,000 and grossed close to $200 million worldwide, making it the most profitable film in Hollywood history.  The company's first film with Universal was the huge summer 2013 hit The Purge which debuted at No. 1 and grossed 11 times its $3 million budget in the first weekend ($34.1 million).  The sequel, The Purge: Anarchy opened this weekend and grossed an estimated $28.4 million in North America alone making it another extremely profitable film for Universal and Blumhouse.
Blumhouse's next micro-budget releases with Universal will be the supernatural thriller Ouija which will be released October 24, 2014, a psychological thriller starring Jennifer Lopez, The Boy Next Door which opens January 23, 2015 and the next chapter in the Insidious franchise to be released by Focus Features.  Blumhouse and Universal's other micro-budget projects in development and production includes Hasbro's Jem and the Holograms and In a Valley of Violence starring Ethan Hawke and John Travolta.
Blum said, "Jeff and Donna and the entire team at Universal are the best at what they do.  They take our micro-budget, filmmaker driven genre movies and turn them into highly-profitable, global franchises through their commitment, passion and creativity.  The first thing people see when they walk into Blumhouse is the 'wall of directors' where we hang photos of all of our filmmakers.  We are very excited to continue building on our success with Universal by adding to that ever growing wall and giving more and more directors and now show-runners creative freedom to tell their stories."
In addition to the new film relationship announced today, Blumhouse will also be forming partnerships with NBCUniversal to provide a variety of content including network and cable television shows, digital properties and more.  In recent years, Blumhouse has been ramping up its television business.  The company is working on both scripted and non-scripted shows including projects for Syfy (Ascension, which is currently in production), MTV (Eye Candy), ABC and Mike Darnell.  Blumhouse previously executive produced the Emmy nominated and Critics' Choice award winner The Normal Heart for HBO, Stranded for Syfy and The River for ABC. 
Along with The Normal Heart, other award-winning Blumhouse projects include the feature film Whiplash which won both the Grand Jury and Audience prizes at Sundance.