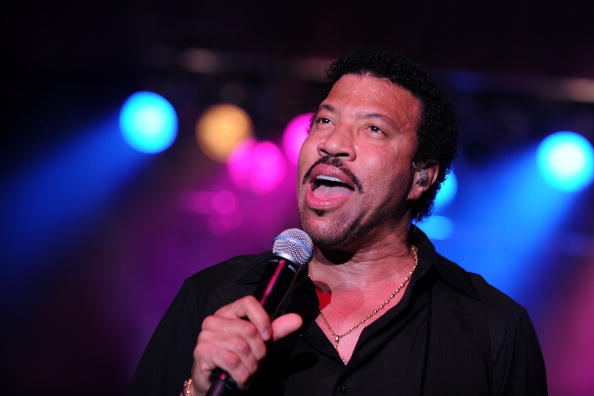 Photo credited to http://www.eurweb.com
NBC celebrates the nation's birthday with all-star performances by Ariana Grande, Hunter Hayes, Miranda Lambert and Lionel Richie on the live broadcast of the "Macy's 4th of July Fireworks Spectacular."
Hosted by "America's Got Talent's" Nick Cannon, the show will air Friday, July 4 (8-10 p.m. ET/PT) with an encore presentation at 10 p.m. highlighting the second hour of the special.

"NBC is thrilled to once again join with Macy's to celebrate the 4th of July," said Doug Vaughan, Executive Vice President, Special Programs and Late Night, NBC Entertainment. "We have an incredible array of musical performers to complement the fireworks spectacle from the iconic Brooklyn Bridge."
The Brooklyn Bridge will serve as the stage for dazzling pyrotechnics as the 38th annual "Macy's 4th of July Fireworks Spectacular" return to the East River. Set to deliver the nation's largest display of patriotic firepower and ready to dazzle more than 3 million spectators and millions on television, the Macy's Fireworks will be launched from barges positioned on the lower East River.
"Macy's 4th of July Fireworks are a one-of-a-kind spectacle that will once again inspire audiences nationwide as we illuminate the shores of lower Manhattan and Brooklyn with stunning effects, color and sound," said Amy Kule, executive producer of Macy's 4th of July Fireworks. "We are thrilled to be working with our partners in the City of New York to have the magnificent Brooklyn Bridge as our canvas and stunning backdrop for this year's bigger-than life display."
Since 1976 Macy's Fireworks have grown in scale and artistry as they burst to life over many of New York City's waterways and neighborhoods. Incorporating landmarks and milestones is a Macy's Fireworks signature. Macy's last showcased the Brooklyn Bridge in its fireworks spectacle in 1995. This year's creative presentation of the bridge's renowned architecture will reach new heights of imagination during the 25-minute display.
For more information go to www.macys.com/fireworks