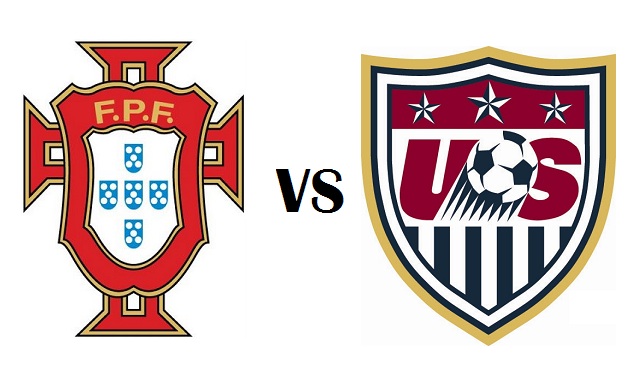 As Cristiano Ronaldo crossed the ball in the last minute of stoppage time, the game slipped through our fingertips. A two-two draw, and a statement without the proper punchline.
The US had two lapses in judgment, the fifth minute and the 94th, with 89 ticks of brilliance in between. Alas, it equates a draw and irrevocable infatuations with the hypothetical, "what if?"
What if a clear isn't muffed for Portugal's first goal? The defensive miscue put us behind early. Nevertheless, Jergen Klinsmann's troops were not flustered. Along with our general, the leadership of Clint Dempsey and Tim Howard gave the team, and those watching in the states, a short-term memory. We put the blunder behind us.
Dempsey and Howard were magnificent. The Captain, Dempsey, scored in the 81st after Jermaine Jones tied it in the 64th. Battling the stifling Amazon heat and playing through a broken nose, his toughness is one of the team's best assets. Howard stole the show Sunday evening, leaping from his knees once for a highlight worthy save and making all the right plays.
But two slipped past him. Neither blame could be bestowed on his shoulders. Michael Bradley lost the ball in opposing territory which led to the equalizing strike. The play was a seven to two Portuguese disadvantage, someone should have stepped up.
Perhaps the difference, the equalizing factor between them and us, is one world class star, Ronaldo. He was unrecognizable for most of the game; blowing free kick opportunities and looking a step off his best form. Reports say he is banged up and playing through pain. Then, with the game on the line, he placed the ball where only his man could navigate it through the net.
A play no US player, and only handful globally, could make. A stroke of brilliance whose reverberations are still felt as Americans went to work Monday morning. A gut punch as we gathered our breath and gasped, "what if." A minute from triumph and a clinched berth in the next round.
The US plays Germany Thurday at noon EST, the last match of group play. The same miscommunications and lack of perseverance will certainly lead to a Germanic defeat.
In order to become a world power, Sunday's result cannot be satisfying. Fist shouldn't be pumped at a split decision, rather clenched; we choked. The most important soccer game in our Nation's history looms later this week. We believe.
By Kyle Edwards