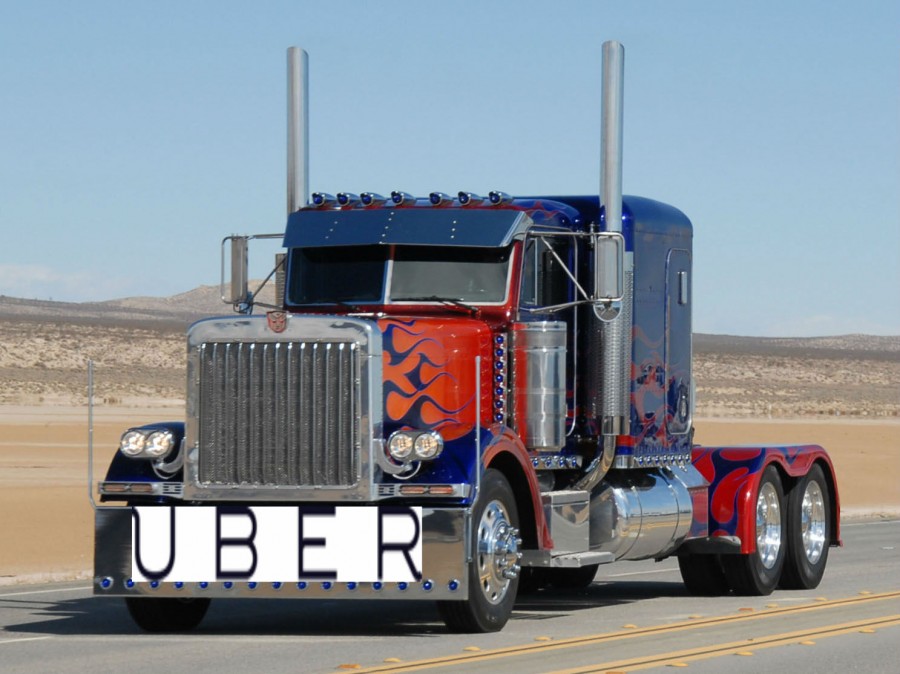 Paramount Pictures and Western Star Trucks are partnering with Uber for an "Uber Transformers" exclusive experience in celebration of the release of "Transformers: Age of Extinction," the fourth film in Michael Bay's global blockbuster franchise.
 
The Autobots are on the move and following the launch in Dallas today, Transformers fans and Uber users will have a once-in-a-lifetime opportunity to request a pick up from the film's iconic Optimus Prime customized Western Star 5700 truck as it heads into Phoenix on June 19th and Los Angeles on June 21st.
 
Fans in these cities can download the Uber app and enter the code "Transformers," then select the "Autobots" option to request a ride from 1:00–7:00 p.m. local time. The Autobots are extremely rare, so rides are limited and will be available on a first come, first served basis. Optimus Prime will take riders anywhere within 15 minutes of the request and the ride is complimentary.
 
Fans outside of these cities can follow along on the Autobots journey by searching for the #UberTransformers hashtag on Twitter and Instagram and by following the "Transformers" and Uber social accounts on Facebook and Twitter.
 
"Transformers: Age of Extinction," stars Mark Wahlberg, Stanley Tucci, Kelsey Grammer, Nicola Peltz, Jack Reynor, Sophia Myles, Li Bingbing, Titus Welliver and T. J. Miller. Produced By Don Murphy & Tom DeSanto, Lorenzo Di Bonaventura and Ian Bryce. Based on Hasbro's Transformers Action Figures. Written By Ehren Kruger. Directed By Michael Bay.
 
"Transformers: Age of Extinction" opens in theaters on June 27th, 2014.