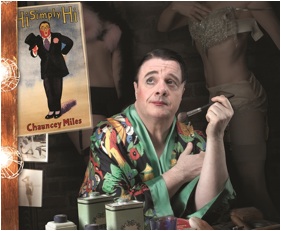 Through a partnership with Screenvision and Lincoln Center, the theatrical production of "The Nance" starring the Tony Award winning Nathan Lane will be coming to movie theaters nationwide starting this Monday, June 23. The Nance recreates the burlesque world of the 1930's and tells the backstage story of Chauncey Miles (Nathan Lane) and his fellow performers. The three-time Tony award winning play received acclaimed reviews, including "Nathan Lane is as heartbreaking as he is hilarious" from USA Today.
The film will be out June 23-30 in more than 300 movie theatres nationwide.
Please see www.broadwayonscreen.com for a full list of theatre locations.