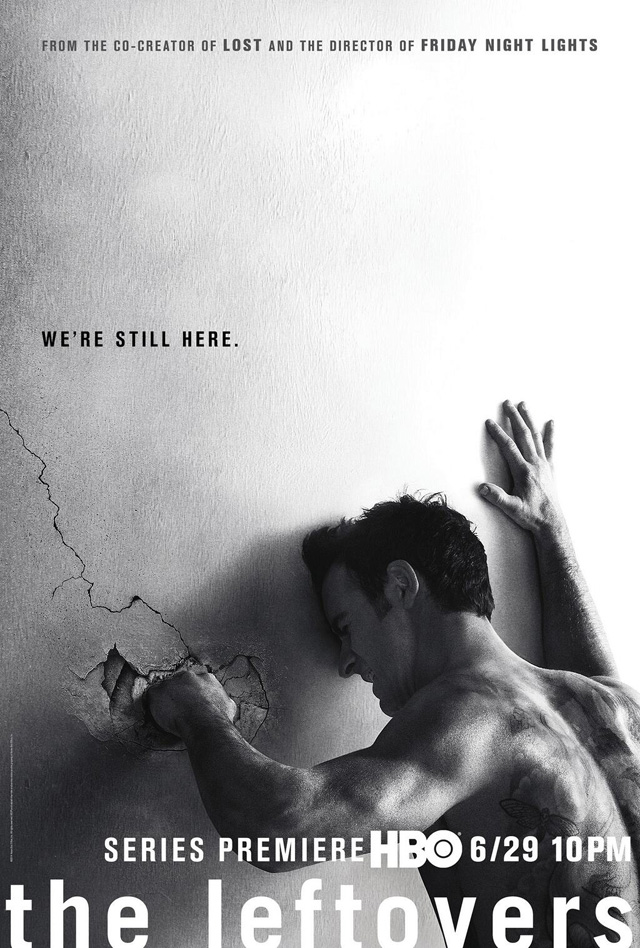 When 2 percent of the world's population abruptly disappears without explanation, the world struggles to come to terms with what happened. Three years later, "The Leftovers" is the story of the people who remain. Unlike most 'post-apocalyptic'/alien plot lines, the premiere episode focuses strictly on the humans. There's little to no mention of extra-terrestrial activity or why and how millions of people suddenly vanished. The series truly focuses on human struggle and coping mechanisms when many experience loss on a global scale. 
Based on Tom Perrotta's bestselling novel of the same name, "The Leftovers" is an original look the apparent Rapture. Three years after the fateful day when 140 million people disappeared without a trace, the series focuses on the ways ordinary people react to inexplicable events that can unite or divide families and communities, examining how their untold grief and the strain of an unprecedented calamity can turn faith into cynicism, paranoia, madness or cult-like fanaticism. The premiere episode moves slowly, with no answers to the viewer's and character's questions: Why did these people disappear, where did they go and who is to blame?
At the heart of "The Leftovers" is the Garvey family. Justin Theroux leads the cast as the town's chief of police (Kevin Garvey). The role is a nice dramatic change-up for the otherwise comedic actor. His character is trying to maintain some semblance of normalcy when the notion no longer applies. While Kevin and his rebellious daughter, Jill (Margaret Qualley), try to go back to the way things used to be, Kevin's son, Tom (Chris Zylka), sees the event as a wakeup call to take action. At the same time, Kevin is faced with the conflict between the townspeople of Mapleton and the Guilty Remnant, a mysterious cult-like group that seems to offer an escape for traumatized residents.
Created by Damon Lindelof (Emmy winner for "Lost") and acclaimed novelist Tom Perrotta (Academy Award nominee for "Little Children," "Election"), the new HBO drama series kicks off its ten-episode season Sunday, June 29th (10:00-11:15 p.m. ET/PT), exclusively on HBO. Lindelof and Perrotta executive produce the series along with Peter Berg and Sarah Aubrey; Ron Yerxa and Albert Berger co-executive produce; Lindelof serves as showrunner. The series is produced for HBO by White Rabbit in association with Warner Bros. Television.
For more information go to http://www.hbo.com/#/