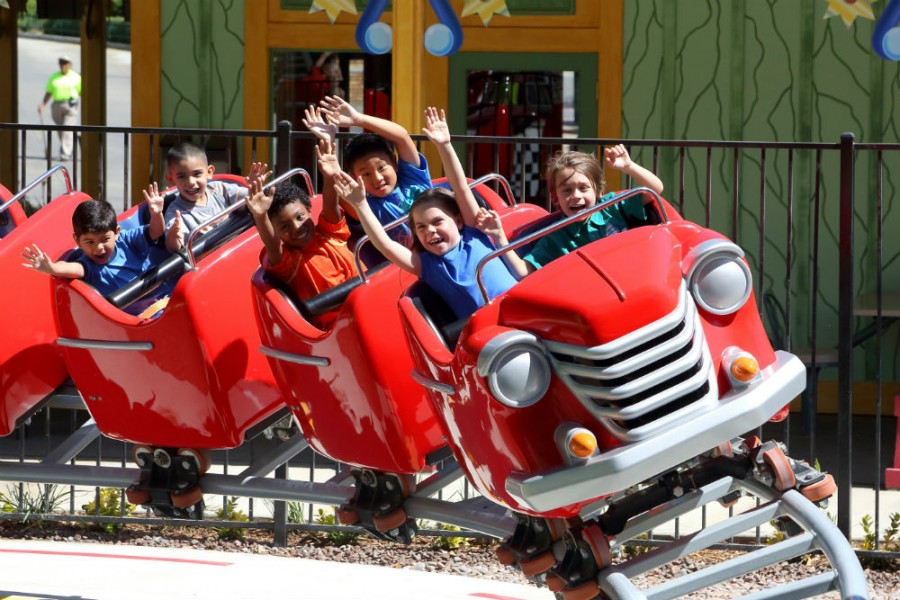 Six Flags Magic Mountain launched its record-setting 19th coaster with the official debut of Speedy Gonzales Hot Rod Racers in the revitalized Bugs Bunny World.
Anchoring the newly refurbished children's area, Speedy Gonzales Hot Rod Racers features an action-packed adventure with plenty of drops and thrills that kids and parents can enjoy together. With trains designed as race cars, riders will experience the exhilaration of racing to the checkered-flag finish line. The Speedy Gonzales Hot Rod Racers coaster addition brings the total number of coasters in the children's area to four, more than any other theme park in the U.S.
The new Looney Tunes Kids Club show also made its debut in the Carrot Club Theater. Featuring "Club President" Bugs Bunny, this audience participatory game show is sure to be a hit with fans of all ages.
With the addition of Speedy Gonzales Hot Rod Racers, the "Thrill Capital of the World" will boast a world-record 19 roller coasters, including the new Full Throttle, which debuted in June 2013 as the world's tallest and fastest looping coaster; X2, the world's first 5th dimensional coaster; Tatsu, the world's tallest and fastest flying coaster; Goliath, the giant among giants; and Viper.
Six Flags Magic Mountain is located at 26101 Magic Mountain Parkway, in Valencia, north of Los Angeles off Interstate 5 at the Magic Mountain Parkway exit. The theme park is open daily. For complete operating days and hours, and for more information call (661) 255-4111 or visit online at www.sixflags.com/magicmountain.