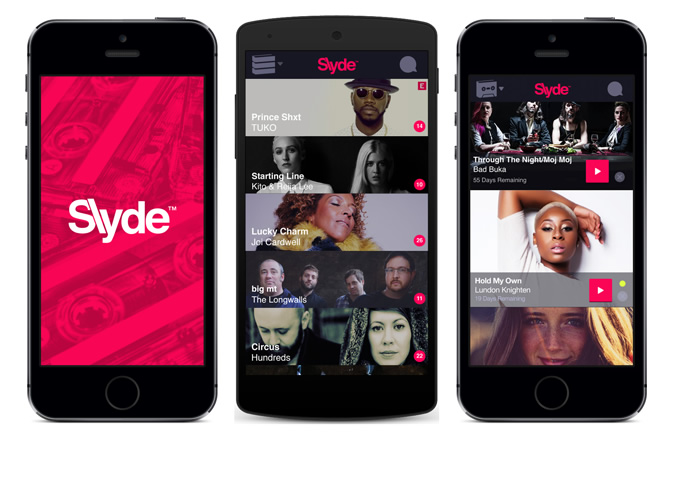 Slyde recently announced their launch of a unique application that intends on making artists' relationships with the fans more intimate. 
The product is inspired by the best of tangible music releases, magazines, and digital sharing–a break from the crowded space of streaming, radio and playlists–focused on rich content experience directly from artists. 
"Slyde is a free scalable platform for releasing singles and rich content that the industry has been in need of for a long time," notes Jason Peltz, Chief Executive Officer and Co-Founder.  "Artists and management teams are excited at the prospect of Slyde — think of the visibility and success of artist app releases like those from Jay-Z and Lady Gaga. Slyde puts that kind of publishing capability into the hands of even more artists, all within a unified ecosytem."
Along with today's launch of the company, Slyde debuts with over 50 participating artists, many of whom will release singles and content on day one. Notables include Grammy winners, American Idol contestants and artists featured on the Billboard charts.
The app is available for both iOS and Android platforms. Find out more at http://www.slyde.fm/landing.html