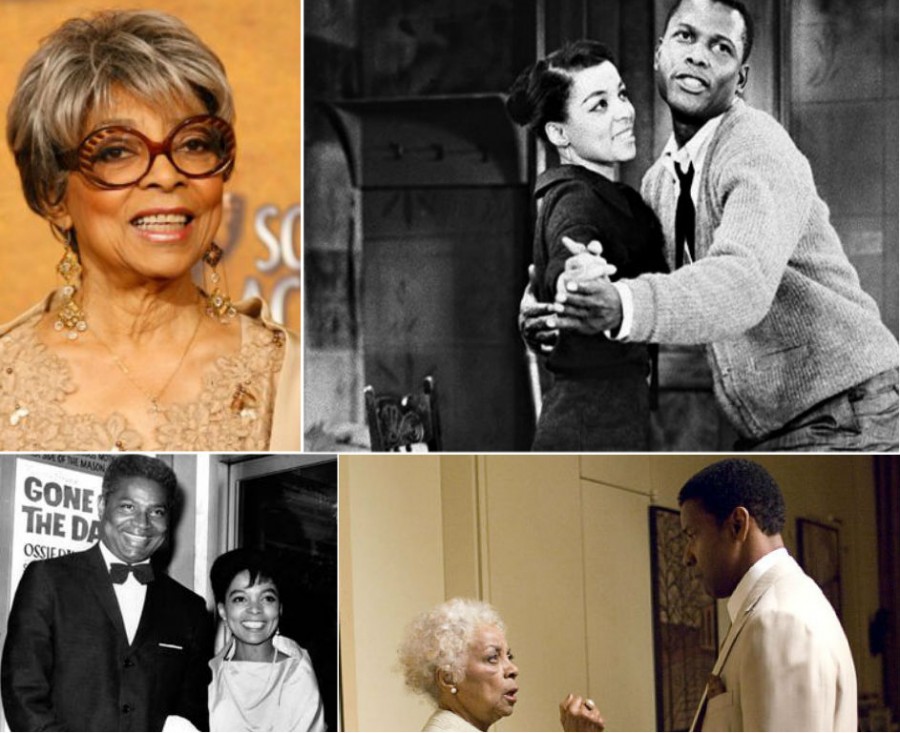 Actress Ruby Dee, who saw an illustrious career spanning over sixty years, has passed away at the age of 91. Dee died at her home in New Rochelle, New York on June 11th, 2014. She was not just a screen legend, but a playwright, screenwriter, journalist, poet and activist.
Dee made her mark on the screen when she co-starred in the film-play adaptation of "A Raisin in the Sun" in 1961. In 2007, she was nominated for an Academy Award for Best Performance by and Actress in a Supporting Role for "American Gangster," opposite Denzel Washington. Throughout her career, she was nominated for six Emmy Awards and won one for Outstanding Supporting Actress in a Miniseries or a Special for "Decoration Day" in 1990. The number of awards Dee received was endless, from a Grammy to an Obie, Drama Desk, Screen Actors Guild Award, Screen Actors Guild Lifetime Achievement Award, the list goes on.
Dee was married to actor Ossie Davis, who passed away in 2005. They often worked together. On their website, www.ossieandruby.com they said, "For more than 50 years, our journey has taken us to theaters, sound stages, and audio booths — as well as to union halls, schools, college campuses, and the streets — where we've hob-hearted and hobnobbed with some beautiful people. Along the way we have seen, heard, and learned many things that have cascaded unforgettably over our lives — things too precious not to share."
Both, Dee and Davis' will live on through their memorable performances.