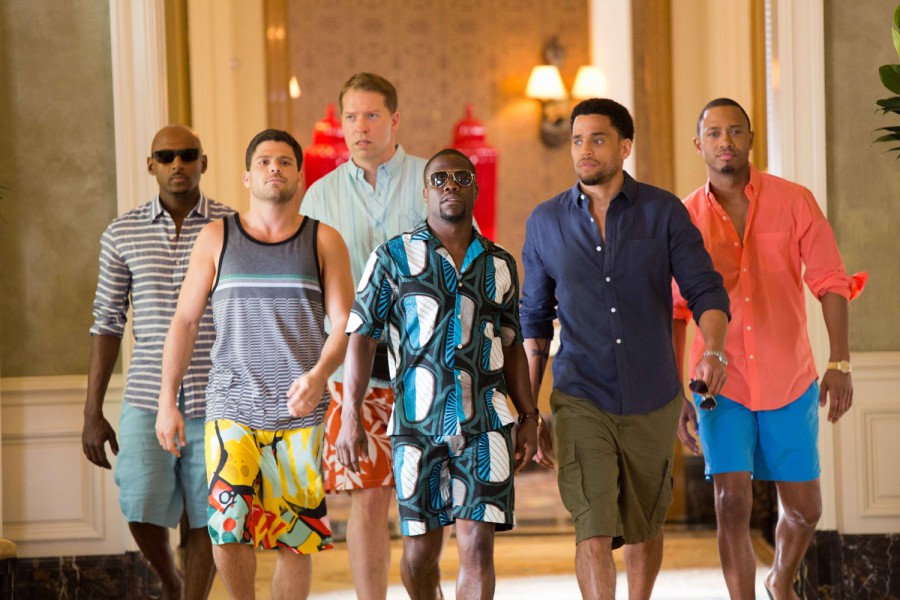 Photos: Sony Pictures/Screen Gems
'What happens in Vegas, stays in Vegas.' Not when Kevin Hart joins the party. You can hear him from a mile away and he reveals all; from risky gambling to Risky Business dancing. Hart is back with the entire cast of 2012's box office hit, "Think Like A Man" for the sequel, "Think Like A Man Too." While the first film was more of a sentimental romantic comedy, part two is all about good fun and bachelor/bachelorette party debacles.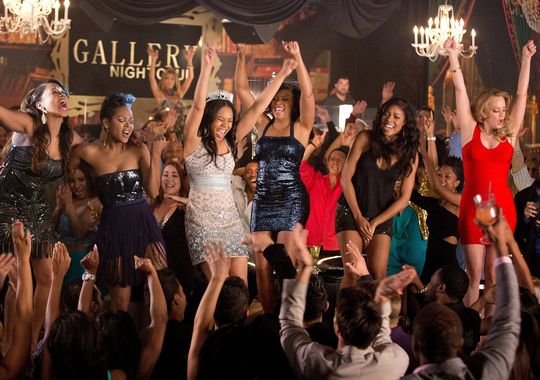 A sequel was bound to happen when "TLAM" grossed over $96 million worldwide. The question is, will the second film be better, equal to or worse than the first? Sometimes it's not necessary to compare. "TLAM Too" is its own comedy, which even finds room for a fair amount of touching moments throughout.
Two years ago, audiences met Cedric (Hart), Dominic (Michael Ealy – read LATF cover interview), Lauren (Taraji P. Henson), Jeremy (Jerry Ferrara), Kristen (Gabrielle Union), Mya (Meagan Good), Zeke (Romany Malco), Candace (Regina Hall) and Michael (Terrence J) on their journey to discovering Steve Harvey's rules for relationships and commitment in the book "Act Like a Lady, Think Like A Man." It was a happy ending when opposites attracted and matches were made. Now Candace and Michael are getting married in Sin City, bringing their best friends with them to celebrate. Plans for nuptials go awry when everyone's various misadventures get the gang into compromising situations that threaten to derail the big event.
Although Hart is normally the stand-out comedic entertainment, he stuck to his same ol' shtick, which we've seen time and time again. The hilarious cast add-ons were Adam Brody and David Walton, who played Michael's stereotypical 'white boy' fraternity brothers. Facial expressions and line deliveries were beyond priceless. Gary Owen was, as always, a hoot. Even Dennis Haysbert makes a laugh-out-loud appearance as the smooth-operator uncle who's called on to distract Micheal's overbearing mother-in-law Loretta, played by Jenifer Lewis.
Director, Tim Story and screenwriters Keith Merryman and David A. Newman pulled out all the stops with scenarios involving a stripping competition, blow-up dolls and even a special music video break. The MTV moment in itself is worth the price of a movie ticket. My only two complaints: the lengthy running time and Hart's repetitive comedy.
At the end of the day, when it comes to "Think Like A Man," it's all about the ensemble chemistry; and they certainly haven't lost their touch. It's good to see them back on the silver screen.
By Pamela Price
Running time: 1 hour and 45 minutes.
Rated PG-13 for crude sexual content including references, partial nudity, language and drug material.