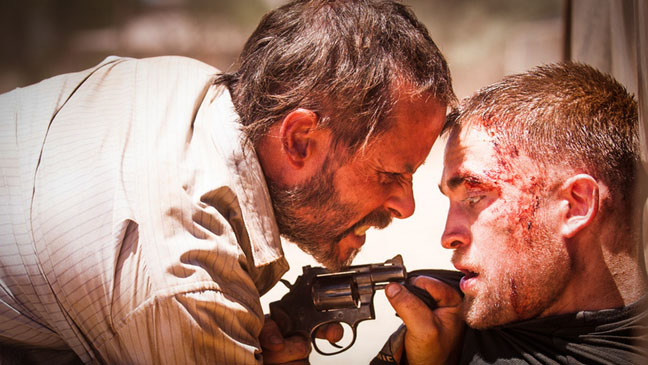 It's a very ominous time to be a moviegoer. First, "Snowpiercer," a sci-fi thriller set in an icy dystopian future, opened the Los Angeles Film Festival. Now, "The Rover," an apocalyptic western-drama hybrid starring Guy Pearce and Robert Pattinson, comes wandering into theaters this week.  
Written and directed by Australian filmmaker David Michod, whose riveting debut, "Animal Kingdom," earned him accolades at Sundance, "The Rover" is a highly atmospheric endeavor, with hypnotic cinematography, a haunting score, and doom-laden performances that nicely compliment the bleak Australian outback setting. Superlatives aside, the storyline, much like its lead character, is bewilderingly slight, meandering around aimlessly for 102 minutes. Pattinson's presence in the cast will give this summer entry a chance to reach a larger audience, but it's unlikely to pique interest beyond cinephiles and fans of the director's previous work. 
Set ten years after a worldwide financial collapse similar to those faced by American and Europe in recent years, "The Rover" revolves around Eric (Pearce), an embittered drifter and former soldier whose life has been upended by the economy. With its mineral rich landscape, Australia is a lawless world populated by desperate people from all over the globe who have descended on the land to try and eke out a living working in the mines. Crime and violence run rampant, and Eric is just one of many trying to survive by any means necessary.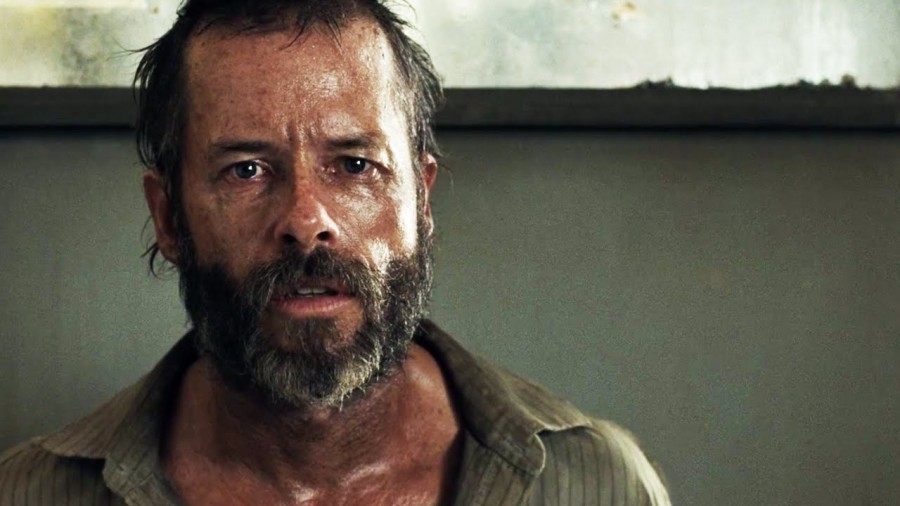 Driving around listlessly in hopes of making it through another day, Eric stops at a bar for a much-needed libation. While there, a gang of hustlers steals Eric's car. Even though this type of behavior is expected in this ungoverned society where personal possessions are there for the taking, Eric nonetheless takes it to heart and sets out on a mission to recover his vehicle and exact revenge on the bandits.
Traveling in a car that the thieves abandoned on the side of the road, Eric encounters some eccentric characters, one of which is a badly wounded man named Rey (Pattinson). An American miner and good old Southern boy, Rey just so happens to be the brother of one of the car thieves, and Eric sees to it that he receives medical attention in exchange for leading him to their hideout. Along the way, Eric's pessimistic outlook on life brings Rey's dark side to the fore.
Although the screenplay takes the time to fill in some of the characters' backstories during sobering campfire conversations, the story remains entirely too slight and inconsequential to maintain audience interest. Considering the desolate Australian outback is a character unto itself, and the film is more focused on atmosphere than plot, it's understandable why Michod would create a storyline with such lifelessness – to mesh well with the setting. Films with a well-defined sense of place always make for a more immersive experience, but at some point, you have to throw a little plot in there to keep the audience awake. Granted, there are occasional bursts of action that spring the film to life, but they are few and far between.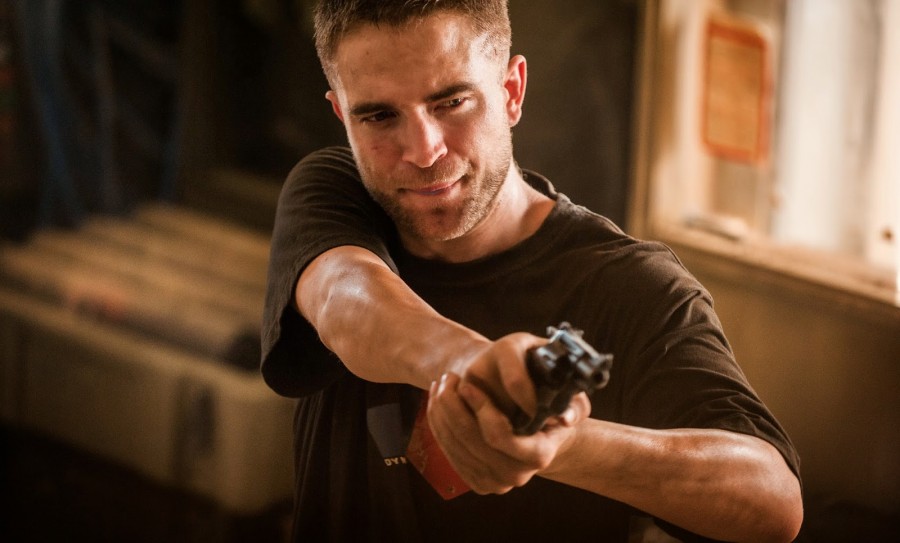 As the vengeful lead, Eric, Pearce is presented with a serious challenge in that his character is fairly unsympathetic and therefore doesn't give the audience much of a rooting interest in him. This isn't to say that his performance is poor or that his character isn't interesting. The problem is that Eric is mostly defined by acts of violence carried out with a stone-faced demeanor. As the story progresses, we do learn more information about his past that helps enrich his character, but for the most part, he remains an impenetrable figure.
In the role of Rey, the naïve redneck, Pattinson is provided an opportunity to display a wider range of emotions than his previous films have allowed, and he mostly rises to the occasion. It's not exactly a career-defining role, but it's his most nuanced to date and bodes well for the future. Aside from Scoot McNairy ("Killing Them Softly"), who adds another strong performance to his filmography as Rey's bandit brother, the supporting cast is rounded out by locals, in some cases actual residents of the sets used in the film, further adding to the realism of the Australian landscape.
The cinematography, score and sound design go a long way in creating the grim atmosphere that pervades the film. Employing a foreboding score reminiscent of that used in "Animal Kingdom," and sound design that juxtaposes the eerie silence of the outback with buzzing flies and gear-grinding, oil-deficient vehicles, the film has as fully realized a setting as one could hope for. Shot on Super 35mm, the photography has a washed out look that accentuates the arid terrain, enabling the viewer to practically feel the outback's oppressive heat rising off the ground.
Masterfully designed but narratively thin, "The Rover" is strictly for film buffs.
By Lucas Mirabella
102 minutes; Rated R for violence and language