It's common knowledge that the vast majority of sequels are shameless money grabs. They cherry pick the best qualities of the original, jack up the budget, change locations and hope that the audience is dumb enough to take the bait. More often than not, they leave you with such a bad taste that it actually sours your opinion of the first film. This is especially true of comedy sequels, and to validate this point let us look no further than the "Hangover," "American Pie," and "Rush Hour" franchises.

Thankfully, "22 Jump Street," an undeniably worthy follow-up to the original, manages to avoid the path to sequel mediocrity. How? For starters, it embraces its sequel status. Rather than trying to conceal its origins, the film goes hilariously out its way to exploit this fact to full comedic effect, taking every opportunity possible to throw a knowing wink at the audience. Normally, this self-referential approach would come across as annoying and flippant, but here the results are fresh and ridiculously funny at almost every turn. With confident, tonally precise direction from the returning filmmaking team of Phil Lord and Christopher Miller, a fall-down-funny screenplay that definitely delivers on the promise of its fish-out-of-water premise, and a cast of top-tier comedic talent headlined by Jonah Hill and Channing Tatum, "22 Jump Street" is every bit as entertaining as the original and then some.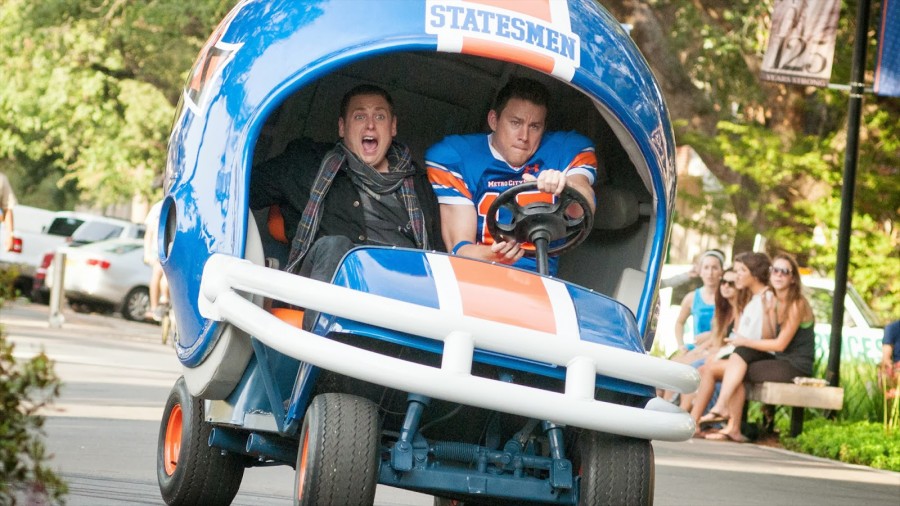 Picking up right where the first film left off with a "previously on '21 Jump Street'" highlight reel that sets the tone nicely, Schmidt (Jonah Hill) and Jenko (Channing Tatum) are still odd-couple partners working undercover narcotics. After justifying the film's existence (and title) in a hilarious series of opening scenes, the partners learn from the venom spewing Captain Dickson (Ice Cube), that a new designer drug called WhyPhy (pronounced WiFi) has been wreaking havoc on the local college campus, leading to the death of a student. Dickson assigns Schmidt and Jenko to go undercover posing as college students and find the dealer responsible for distributing the deadly drug.
Flipping the character setup of the previous film, this time Schmidt is the clingy outcast while Jenko has no trouble falling in with the jocks and frat boys, particularly Zook (Wyatt Russell), the first-string quarterback and president of his fraternity. Jenko and Zook have an instantaneous bromance, which doesn't sit well with Schmidt since it threatens to disrupt their partnership. While Jenko forges a bond with Zook and embeds himself deeper into the fraternity, Schmidt uses his crazy dope Slam Poetry skills to infiltrate the 'Art Major' clique that the victim was a part of, and in the process catches the eye of a stunner named Maya (Amber Stevens) who was close with the victim.
As their investigation progresses, taking some very unexpected turns along the way, their partnership is put to the test, and they are forced to come to terms with how ill-equipped they are to maintain adult relationships in the real world.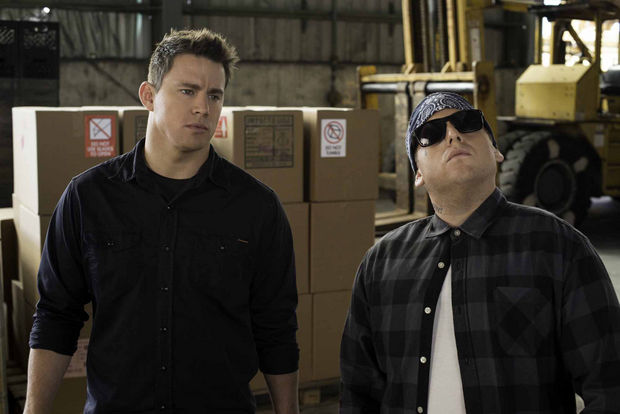 Even though the previous film was a reboot of a television series with a built-in fan base, that wasn't what made it such a massive success. What made it a success was its wonderfully off-center humor and the way it subverted the action comedy genre. But more than anything, it was the chemistry between the two leads that won the audience over. Hill has been a proven funnyman from the outset, but Tatum surprised everyone with his comedic chops, more than holding his own against his screen partner. In fact, in both films, the pair lands such consistent laughs that it's hard to declare who's funnier, although if pressed, I'd probably go with Tatum, if for no other reason than his meathead character offers more comedic opportunities.
If all of the laughs came solely from the two leads, "22 Jump Street" would still be funnier than most R-rated comedies of recent memory, but the supporting cast is equally responsible for the amount of humor generated. As the irascible Captain Dickson, Ice Cube reaches uncharted levels of hotheadedness, to the point where I'm pretty sure I saw steam emitting from his ears at one point, and for good reason (no spoilers here).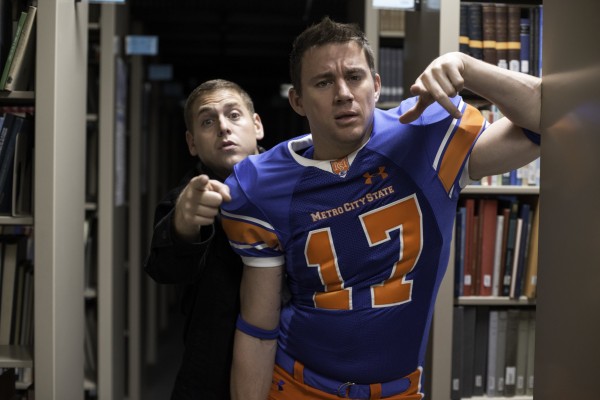 Rob Riggle and Dave Franco have a couple amusing scenes reprising their roles from the original, but it's Jillian Bell ("Workaholics") as Maya's roommate from Hell and Wyatt Russell ("This Is 40") as Zook, the buffoonish frat god, that stand out in the supporting cast. Don't be surprised if you see a lot more of these two in the future.
Co-directors Phil Lord and Christopher Miller ("Cloudy With A Chance Of Meatballs") have a knack for keeping their films emotionally grounded no matter how outlandish the situation. Not to say that you should expect emotional complexity from the likes of "22 Jump Street," but there's an underlying sweetness in the depiction of the buddy cop dynamic that makes the shoot-'em-up action scenes more digestible. As opposed to feeling weighed down by the prospects of a sequel, the creative team seems inspired by it and make sure that there's nothing trite or unrewarding about this experience.
You'll be hard-pressed to find a funnier comedy this summer.
By Lucas Mirabella
112 Minutes
Rated R for language, sexual content, drug material, brief nudity and some violence.