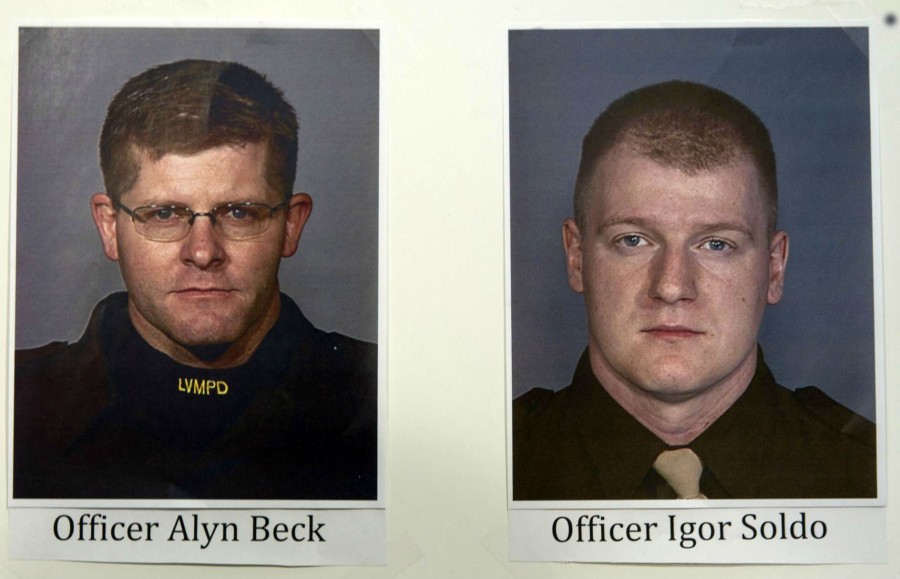 It is a tragedy that we must hear about shooting rampages on a weekly basis. On Sunday morning, a man and a woman walked into a CiCi's Pizza restaurant and gunned down Officers Alyn Beck, 41, and Igor Soldo, 31, Las Vegas police officials said.
The two disturbed shooters then fled to a nearby Wal-Mart where they killed a third person and then themselves in an apparent suicide pact, authorities said Sunday. Las Vegas police spokesman Larry Hadfield told The Associated Press that one of the shooters yelled, "This is a revolution."
At a news conference, Sheriff Doug Gillespie of the Las Vegas Metro Police Department said that the female suspect shot the male suspect before killing herself. The victim's identity hasn't been confirmed, and the suspects' names haven't been released.
Photo: STEVE MARCUS / REUTERS, Officers Beck and Soldo who were fatally shot