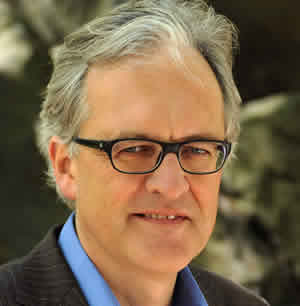 The American Film Institute (AFI) announced today the appointment of director, producer and academic leader Jan Schuette as the new Dean of the AFI Conservatory. Concluding a global search to lead the world-renowned program into the future, Schuette comes from the German Film and Television Academy,  Berlin, the production-based conservatory where he has served as Director since 2010.
"The AFI Conservatory was born nearly 50 years ago – inspired by the European conservatory model," said Bob Gazzale, AFI President and CEO. "Today it remains unique in that we promise MFA candidates that they will make at least four films in two years. And so we searched the world for an academic leader who has also made movies – who has lived it. We are proud to say we found that person in Jan Schuette and look forward to his tenure beginning in the fall."
"To serve as the Dean of the AFI Conservatory, one of the top film schools in the world, is a huge honor and an enormous challenge at the same time" stated Schuette. "I am delighted about the opportunity to continue my work on a new level and look forward to this next chapter of my life in film."
As previously announced, current AFI Conservatory Dean Robert Mandel is stepping down after nine years in the role. He will continue to be involved with the AFI Conservatory as a member of the Directing discipline staff, while also returning to directing in the entertainment community.