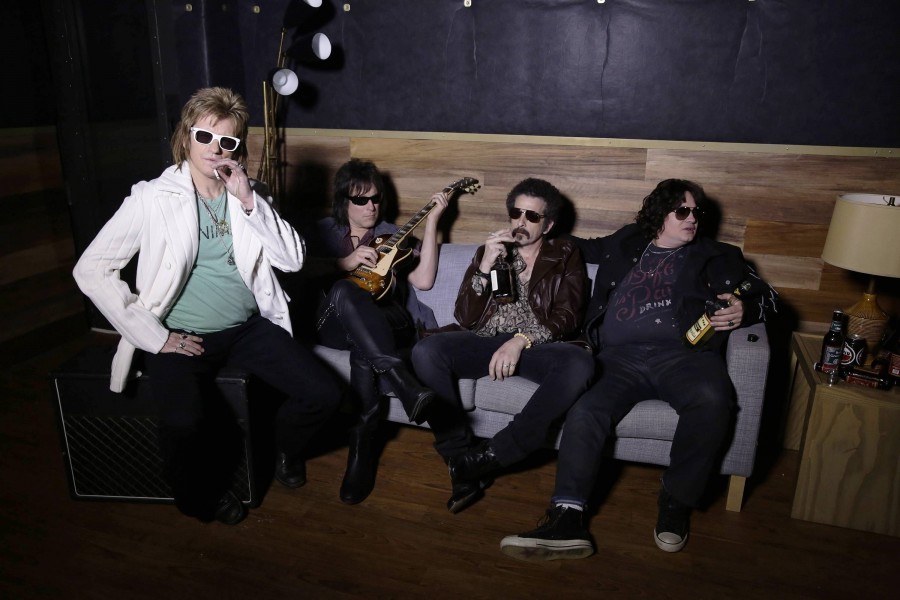 FX is back with Denis Leary, placing a 10-episode order for the comedy series "Sex&Drugs&Rock&Roll." Created by and starring Leary, "Sex&Drugs&Rock&Roll" is produced by FX Productions and Fox Television Studios, and will premiere on FX in 2015.
"It's great to be back in business with Denis Leary, Jim Serpico and Tom Sellitti, and we're thrilled to start on a new project that is both unique and hilarious," said Eric Schrier, President of Orignal Programming at FX. "Johnny Rock is the role that Denis Leary was born to play."
"I am extremely elated at the opportunity to once again be working with John Landgraf and the fine executive talent over at FX," said Leary. "They have a great platform for comedy, an award-winning marketing team and an amazing new Nespresso machine in the conference room. The Gran Maestria C520 Platinum? Get this: it heats the cup! Also, doing this show with FX will allow me to live one of my last show-business dreams: Emmy-winner Peter Tolan will be playing my gay stepdad. I know what you're thinking – isn't Peter just a few years older than Denis? In fact, we are the same exact age. I'm just prettier."
Starring Leary, John Corbett, Elizabeth Gillies, Elaine Hendrix and Bobby Kelly, SDRR is centered on "Johnny Rock" (Leary), a middle-aged rock 'n roller who desperately wanted to be rich and famous. So far, he's 0 for 2. As the magnificently talented lead singer of New York's legendary early 90's band The Heathens, Johnny was on his way to the cover of Rolling Stone magazine. His best friend "Flash" (Corbett) was being called the next number one lead guitar player on planet earth. The critics loved them. Their live shows were selling out.
But Johnny had a problem with booze.  And coke. And weed. And pills. And cough medicine. And oh yeah – he slept with Flash's wife. And his bass player's fiancé. The band broke up the same day their first and only record was released. 25 years later Johnny is trying to get the band back together. Why? Because as his soon-to-be-ex manager Ira Feinbaum tells him: "Johnny, you're 50, broke and completely anonymous. In rock 'n roll you know what that makes you? A bartender." 25 years later the sex might be harder to find, the drugs might be Luvox and Crestor and Cialis – but rock 'n roll will never die. It just has a bigger prostate.
For more FX programming information go to http://www.fxnetworks.com/