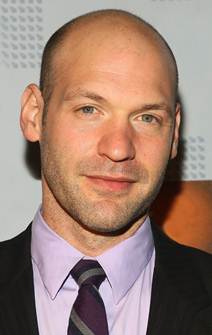 SHOWTIME and Fox 21 announced that acclaimed actors Laila Robins (Bored To Death, In Treatment) and Golden Globe® nominee Corey Stoll (House of Cards) have joined the fourth season of the Emmy® and Golden Globe Award-winning drama series HOMELAND.
Robins joins as a series regular in the role of "Martha Boyd," the United States Ambassador to the Islamic Republic of Pakistan, who is professional and put together, with a ship-to-ship voice and the personality to match. Stoll will guest star as "Sandy Bachman," the CIA Chief of Station in Pakistan and a rising star in the Agency's firmament. The series' fourth season will begin production later this month in Cape Town, South Africa.  The network's No. 1 rated series with an average of seven million weekly viewers, HOMELAND will return to SHOWTIME this fall.
 
Laila Robins has appeared in a number of television series including Bored To Death, In Treatment, The Sopranos, Person of Interest, Blue Bloods, Damages and Law and Order, the television movie Too Big To Fail, and as the series lead in Gabriel's Fire opposite James Earl Jones. Her film credits include Side Effects, The Good Shepherd, An Innocent Man, Welcome Home Roxy Carmichael, True Crime and Planes, Trains and Automobiles. Robins appeared on Broadway in Heartbreak House, The Herbal Bed, The Real Thing and the Tony® Award-nominated play Frozen. Her off-Broadway credits include the quartet of Richard Nelson plays performed in repertory at The Public to rave reviews: Regular Singing, Sorry, Sweet & Sad, That Hopey Changey Thing; and The Lady From Dubuque, Antony And Cleopatra, A Midsummer Night's Dream, Sore Throats, Tiny Alice, Mrs. Klein and The Merchant Of Venice.
 
Corey Stoll's television credits include his Golden Globe-nominated role as "Rep. Peter Russo" in House of Cards, The Normal Heart, Law & Order: Los Angeles, and the upcoming series The Strain. On the big screen, he earned an Independent Spirit Award nomination for his breakout role as "Ernest Hemingway" in Midnight in Paris. His film credits also include The Bourne Legacy, C.O.G., Non-Stop, Salt, Brief Interviews with Hideous Men, North Country, and the upcoming and highly-anticipated film This Is Where I Leave You. Stoll appeared in the Broadway revivals of A View From the Bridge and Old Acquaintance, and received a 2004 Drama Desk Award nomination for his role in Intimate Apparel, opposite Oscar® nominee Viola Davis.