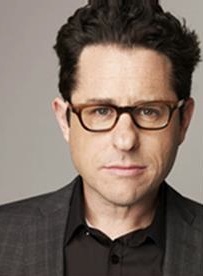 Showtime has given a pilot production order to "Roadies," a comedy that follows the day-to-day life of a successful rock tour as seen through the eyes of music's unsung background players – the crew members who help get the show on the road. Cameron Crowe, who won an Oscar for brilliantly chronicling the highs and lows of rock and roll life as witnessed by a Rolling Stone magazine cub reporter in his semi-autobiographical film Almost Famous, wrote and will direct the one-hour pilot (for a potential half-hour series). Crowe will executive produce with Emmy and Tony nominee Winnie Holzman (Huge, My So-Called Life, Wicked), who will serve as showrunner, as well as Emmy winners J.J. Abrams (Lost, Fringe, Person of Interest) and Bryan Burk (Lost, Fringe, Person of Interest). Kathy Lingg (Person of Interest, Revolution) is co-executive producer. "Roadies" is produced by Bad Robot Productions, Vinyl Films and Dooley & Company Productions, in association with Warner Bros. Television. The announcement was made today by David Nevins, President, Showtime Networks Inc.
 
"Cameron Crowe is one of my all-time movie heroes," said Nevins. "Winnie Holzman created and wrote one of my favorite TV shows ever. J.J., among many other things, is a consummate television producer. Best of all: the comedy script they've come up with together is brilliant, original and full of life."
 
"I love that we're finally doing 'Roadies,'" said Crowe. "J.J. and I have been talking about it for some time. We're fans of crews, those workers up on the rigging towers, or walking feverishly with eight phones on their belt. Those quietly devoted people live huge lives, they're often the real keepers of the flame. So happy to also be telling these stories with Showtime, and also with one of my very favorite writer-producers ever, Winnie Holzman. Let's get this show on the road!"
"Roadies" follows a hot-ticket tour, but with a simple twist: the band is in the background and the roadies take the spotlight. It's an inside look at the reckless, romantic, funny and often poignant lives of a committed group of characters who live for music and the de facto family they've formed along the way.
For more Showtime programming information go to http://www.sho.com/sho/home