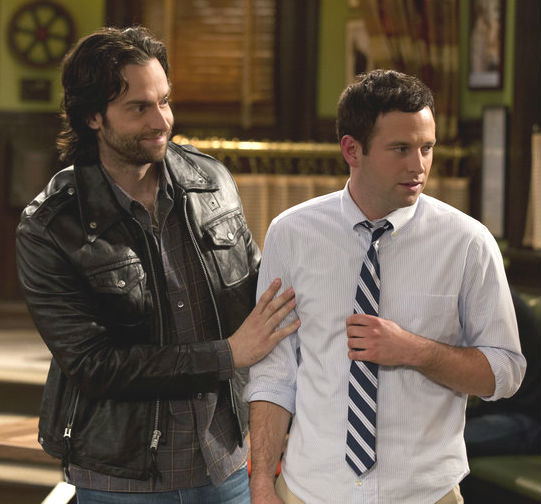 Take ladies' man Barney Stinson from "How I Met Your Mother," give him a rough edge, a leather jacket and a handful of nerds to follow his lead and you've got yourself NBC's newest sitcom, "Undateable." From producers Bill Lawrence ("Scrubs," "Cougar Town") and Adam Sztykiel ("Due Date"), the comedy series has a simple premise with a strong cast of fresh faces whose comedic timing hits the bull's eye every time.
Chris D'Elia ("Whitney") steps into the starring role of Danny Burton, the 'guru' of one-night stands. When his roommate suddenly moves out, neat and tidy bar owner Justin Kearney (played by newcomer Brent Morin) moves in. After spending some time with Justin and his three oddball friends, Danny quickly realizes that they have zero game when it comes to pick-up lines, casual conversation and anything having to do with dating for that matter. And so the bromance begins. Danny attempts to instill his 'smooth operator' knowledge in order to help Justin, Shelly (Ron Funches), Burski (Rick Glassman) and Brett (David Fynn) advance in their love lives.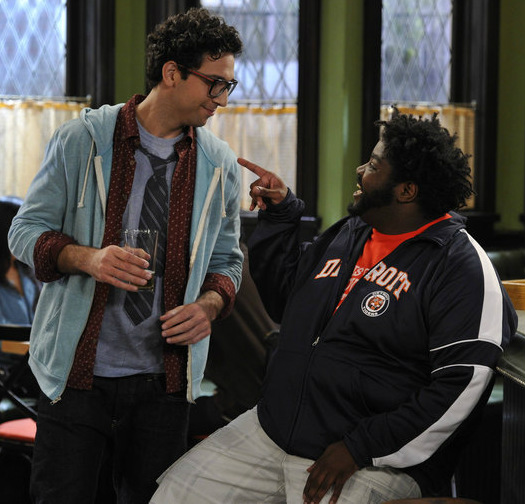 Although the storyline isn't entirely original, Lawrence's secret sitcom weapon is the cast of pro comedians. While D'Elia may be one step ahead on the billboard advertisement, Brent Morin carries the show just as much as his co-star. His singing chops and pratfall moments make him one of the most likeable characters. Chemistry wise, Morin and D'Elia have a highly entertaining 'opposites attract' friendship on-screen. Playing the player seems to be the perfect role match for D'Elia. He often turns to his springy physical comedy. Basically, what Jim Carrey does with his face, D'Elia does with his body and it works extremely well.
Portraying Justin's buddies, Funches, Glassman and Fynn each have their unique comedic deliveries that add a witty and, at times, endearing touch to the series.
Since "Undateable" focuses heavily on male bonding, this leaves little room for female character development. Luckily there is Bianca Kajlich ("Rules of Engagement") who portrays Danny's sister Leslie and Briga Heelan as Nikki, Justin's main love interest.
Just as "Friends" had Central Perk and "Seinfeld" had Monk's Cafe, the majority of scenes take place in Justin's awkwardly named and often mispronounced bar "Black Eyes," which doesn't seem to have many patrons besides the tight-knit group of friends. Location aside, when all of the characters are together at the bar, it's a recipe for well-written, hysterical and sharp comedy. Of course, with all sitcoms there must be potential for an emotional angle down the line. For this, the series relies on Danny's inability to commit and connect to the human race. These boiling "issues" leave room for a more moving tone.
With clever jokes, jabs and puns that get better with each episode, this bromance sitcom has plenty of promise.
"Undateable" premieres Thursday May 29th on NBC (9-9:30 and 9:30-10 p.m. ET).
By Pamela Price
http://www.nbc.com/undateable
Photo Credit: NBC