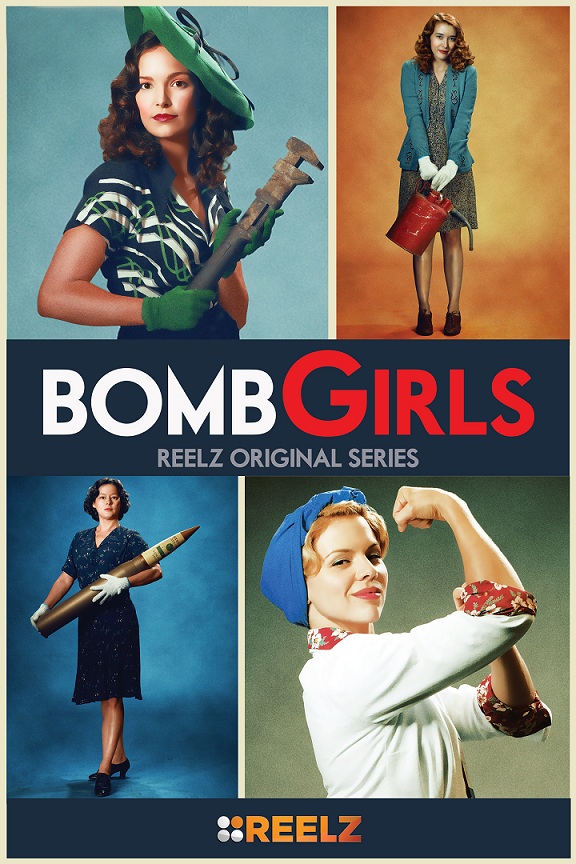 The final episodes of Bomb Girls season two left viewers with so many questions. Will Betty be convicted of murder? Will Kate acknowledge her feelings for her friend? Has Gladys really joined a spy organization? To answer those questions, REELZ will premiere the two-hour original movie Bomb Girls: Facing the Enemy on Monday, May 26th at 9p ET/ 6p PT.
The movie is set during the Battle for the Atlantic and will find the employees of Victory Munitions tasked with working on a sonar system to detect German U-boats. When it becomes clear that a saboteur is among the ranks of the VicMu staff, Gladys is tasked with finding the culprit. This means she will be forced to spy on her best friends, her coworkers, and even other intelligence agents. Though the movie can stand alone, there will definitely be time to catch up on the WWII-era series.
Three episodes of Bomb Girls air every Sunday morning starting at 11a ET/ 8a PT. There will also be a Bomb Girls marathon over Memorial Day weekend, leading up to the premiere of the movie.
Saturday, May 24
Season 1- all six episodes air back to back starting at 11am ET/ 8am PT
Sunday, May 25
Season 2- episodes 1-6 air back to back starting at 11am ET/ 8am PT
Monday, May 26
Season 2- episodes 7-12 air back to back starting at 3pm ET/ 12pm PT
REELZChannel is Dish 299, DirecTV 238, and available on your cable system.