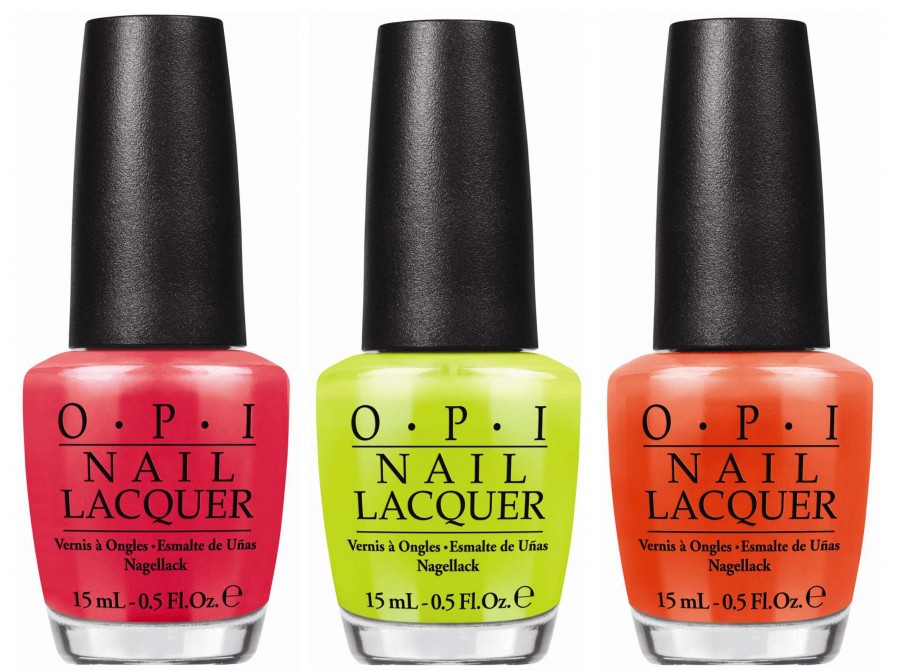 OPI announces the launch of six new neon nail lacquers, the brand's first full-size neon shades, along with Put a Coat On! – a special white base coat that instantly boosts neon color. Neons by OPI arrives just in time for summer, with electric hues in shades of lemon-lime, tangerine, hot pink, coral, lime and purple. 
Neons by OPI includes:
Life Gave Me Lemons
This citrusy lemon-lime hits the spot every time!
You are So Outta Lime!
Here comes trouble and she's wearing this outspoken lime green!
Juice Bar Hopping
This tangerine cream makes me jump for joy!
Hotter than You Pink
Just when you think pink can't get any hotter, there's this!
Push & Pur-Pull
This forceful purple has got me coming and going!
Down to the Core-al
The beauty of this brilliant coral goes beyond skin deep.
Put a Coat On!
Amp up any bright shade with this color-boosting base coat.
Neons by OPI will also be available in GelColor, marking the launch of OPI's first neon gel shades. GelColor is a professional salon service that offers a high-shine, 100% gel finish that lasts for weeks with a 30 second LED cure.
Neons by OPI will be available in both nail lacquer and GelColor (for professionals only) formulas beginning May 2014. Nail lacquer shades each feature OPI's exclusive ProWide™ Brush for the ultimate in application and will retail for $9.00 ($10.95 CAN) at Professional Salons, including Beauty Brands, beautybrands.com, Beauty First, Chatters, Dillard's, jcp Salons, Pure Beauty, Regis, Trade Secret, ULTA and ulta.com.  GelColor is an in-salon, professional service only. Prices depend on the salon and range from $28 – $38 for a manicure and $35 – $45 for a pedicure.
For more information, please call 800-341-9999 or visit www.opi.com.