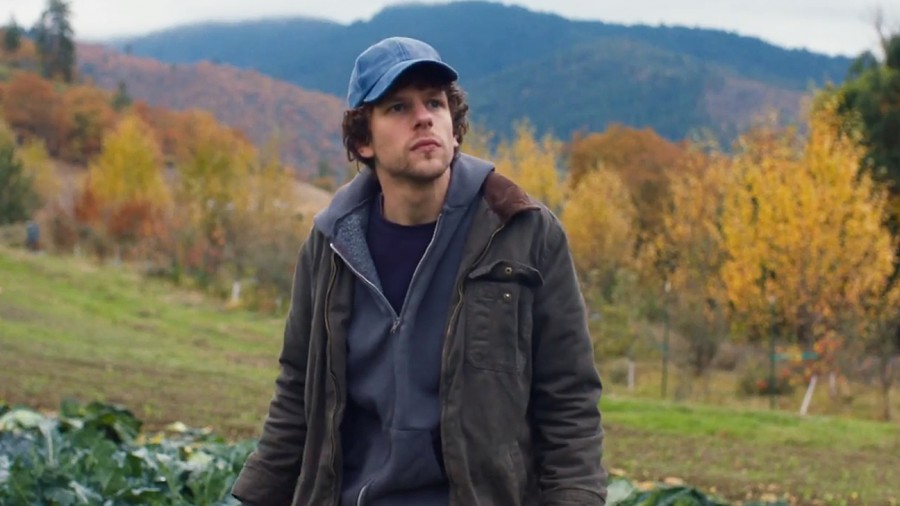 Since the tragedy of September 11th, there has been no shortage of feature films and documentaries about terrorism and the consequences thereof. Some of these films have dealt with this subject on an international level – "United 93," "Zero Dark Thirty," "Captain Phillips" – while others like "The East," "The Company You Keep" and "If A Tree Falls" have focused on homegrown cases. Adding to this ever-expanding list is a vital new film called "Night Moves," an eco crime thriller starring Jesse Eisenberg, Dakota Fanning and Peter Sarsgaard.  
Co-written and directed by celebrated indie auteur Kelly Reichardt, "Night Moves" is a gripping, morally challenging thriller whose suspense slowly builds until it reaches an almost unbearable boiling point. Boasting exemplary performances, lush cinematography highlighting the Pacific Northwest, and an expertly crafted screenplay full of rich observations about a little-known corner of American society, this film fits comfortably into Reichardt's oeuvre yet also marks her most commercial entry to date.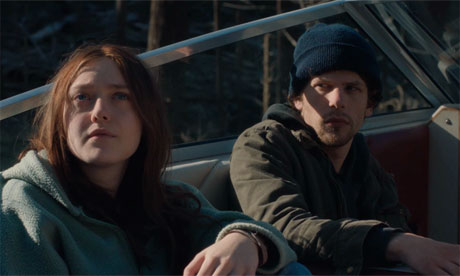 "Night Moves" revolves around Josh (Jesse Eisenberg), an unassuming organic farmer and environmentalist who lives in a self-sustaining community of likeminded activists in Oregon. When Josh isn't tending to his duties on the farm, he's attending environmentalist meetings with the newly radicalized Dena (Dakota Fanning), an impressionable, well-to-do high school dropout.
One of the main talking points at these environmentalist meetings is the constant threat that hydroelectric dams pose on the local salmon population. Unsatisfied with the group's peaceful plans to counter the threat, Josh and Dena conspire with Harmon (Peter Sarsgaard), a fellow activist and ex-marine, to commit an attention-grabbing act of eco-terrorism that will hopefully shine a light on their cause.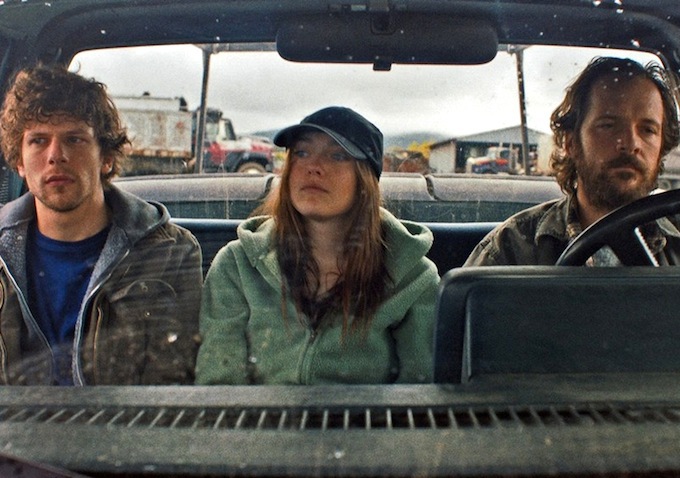 Seeking to humanize these characters as much as satisfy the requirements of the crime thriller genre, the screenplay spends ample time focusing on their day-to-day lives as they perform such mundane tasks as watering crops, mixing fertilizer and assisting with the communal meals. It isn't until Sarsgaard's Harmon joins the conspiracy, though, that the tension really starts to build as we methodically follow this group of anarchists through the planning, execution and subsequent fallout from their plot.
Co-written by her frequent collaborator Jonathan Raymond, Kelly Reichardt proves with "Night Moves" that her minimalist, finely honed directorial style does have commercial prospects after all. Although her work has been lauded since 2006's "Old Joy," the deeply personal stories she's been telling, and the naturalistic style in which she tells them, has closed her off from a broader audience. Thankfully, without abandoning her aesthetic, Reichardt has found a way to fuse her style with a highly commercial, thought provoking, socially relevant crime thriller. Taking a cue from her previous films, she accomplishes this fusion of narrative and style by placing character at the forefront and allowing the story to grow organically from there. In that sense, the film is actually a character study wrapped in a crime thriller.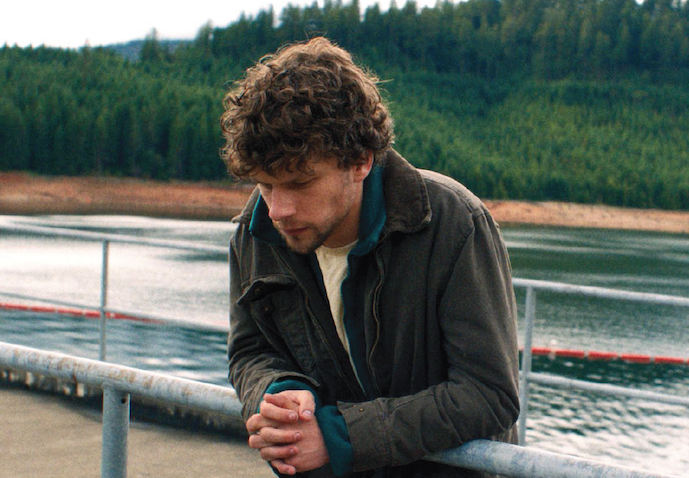 Using a mere fraction of the dialogue afforded most of the manic types he plays, Jesse Eisenberg turns in one of his career best performances, allowing the moral complexity and dark underside of his character to slowly seep out as the group's plot kicks into high gear. As the thoroughly menacing Josh, who says little but whose eyes speak volumes about his troubled soul, Eisenberg personifies the notion that it's the quiet ones you have to look out for. It's a role that keeps us guessing and that the film hinges on. Holding her own is Dakota Fanning in her most mature work to date. As the high school dropout and budding activist, Fanning hits all the right notes of a naïve girl whose blind passion for her cause clouds her judgment with tragic consequences. Peter Sarsgaard ("Blue Jasmine") is also well deserving of a shout-out for his nuanced portrayal of the neer-do-well ex-marine who is both the brains of the operation as well as the person who's laid-back attitude might be their undoing.
Even though on the surface the characters' central dilemma might not seem relatable to audiences – how many of us can say we've participated in terrorism? – Reichardt does such a stellar job creating well-drawn characters and a tangible setting that by the end of the film we feel as if we know this world inside and out. What's more, Reichardt so fully immerses the audience in the characters' conspiracy that we not only empathize with them, we actually end up feeling like accomplices ourselves. Only a filmmaker in full control of their craft could pull off this feat.
Audiences may initially be put off by the deliberate slow pacing of "Night Moves," but don't be deterred: it's the type of film that rewards patience.
By Lucas Mirabella
Rated R for language and nudity, 112 minutes
https://twitter.com/NightMovesFilm