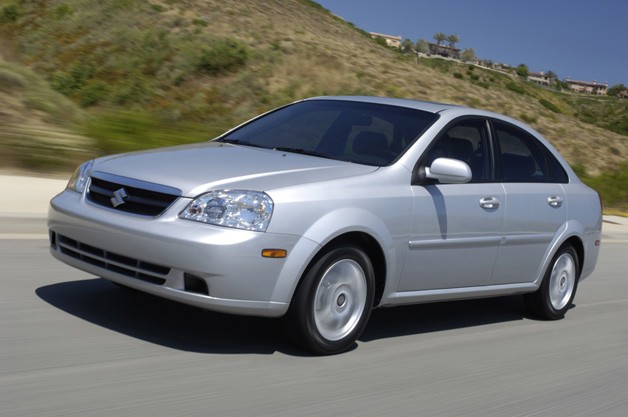 There have been a number of recalls from car companies in the past couple of months. Suzuki is now recalling more than 184,000 small cars in the U.S. because the steering columns can catch fire.
According to Associated Press, the recall covers Forenza models from 2004 through 2008 and Reno models from 2005 through 2008. Both vehicles were made for Suzuki by General Motors. The headlamp switch or daytime running light modules can overheat and catch fire on the left side of the steering column. 
Just this Wednesday, GM recalled over 200,000 Chevrolet Aveo subcompact cars for a similar issue.