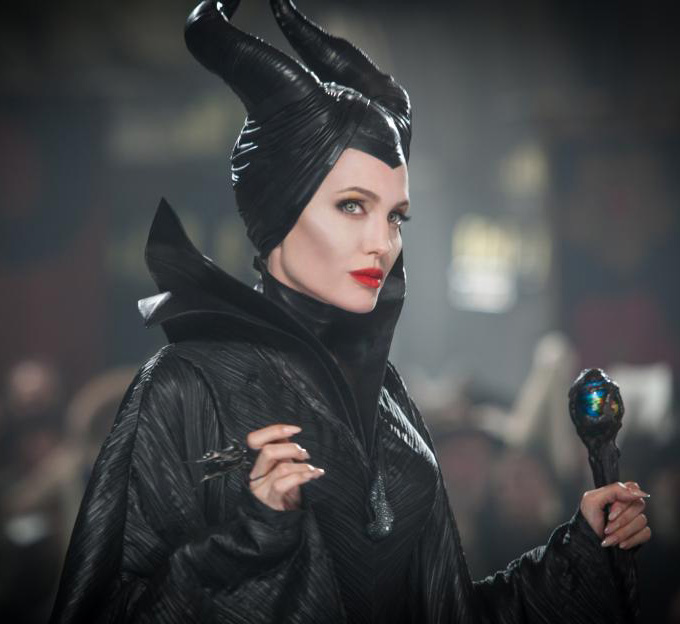 Fairy tales and fables are seeing a resurgence. Favorite childhood princesses are coming to life in live-action on the silver screen. But this time around, the themes are darker and the villains have stepped into the spotlight. The 2012 film, "Snow White and the Huntsman" focused on the Evil Queen Ravenna just as much as the pale-skinned princess. Even last year's "The Great and Powerful Oz" was centered around the Wicked Witches of the East and West. It is evil's time to shine and Disney's "Maleficent" is the queen of all empowered female villains. Fifty-five years after the black-horned woman put a spell on "Sleeping Beauty" in Disney's animated feature, Angelina Jolie's performance and Robert Stromberg's directing breathes new life into the magical felon.  
The live-action remake is the two-time Oscar winning production designer's directorial debut and has a clear Stromberg stamp with its magnificent visual effects and vibrant colors, reminiscent of his work on "Avatar." The new director only had four months to prepare for the film before they started shooting. "I gathered a whole group of artists and filled the room from head to toe with artwork," Stromberg said. "There's something about Maleficent that resonated deeper than other villains. It might be because there's a little bit of playful devilishness in all of us — We wanted to explore the other parts of that character that aren't visible (in the original movie). Where did she come from and why?"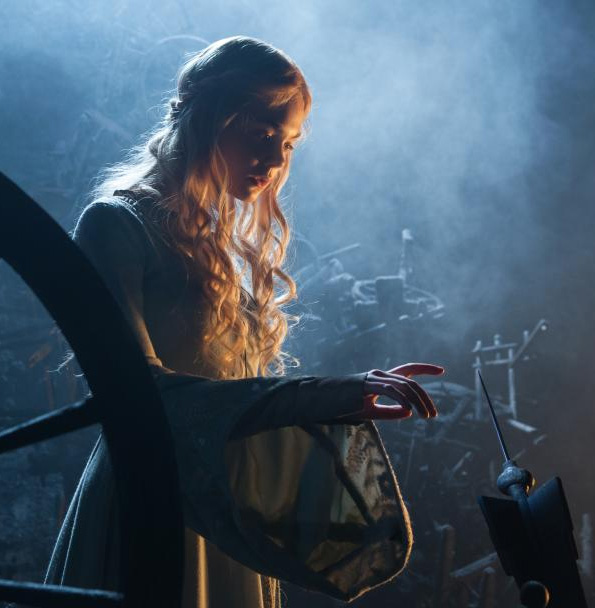 The story that we all know centers around Maleficent casting a spell on King Stefan's newborn daughter, Princess Aurora. On her 16th birthday, she was cursed to prick her finger on a spinning wheel and fall into an eternal sleep. Only true love's kiss would awaken her. While it is no surprise what happens to Sleeping Beauty, the most fascinating part of the film is how Maleficent sought revenge and grew to be so hateful against the King in the first place.
Screenwriter, Linda Woolverton successfully blended the old and the new; creating a story, not just about vengeance, but also about what true love really is. "The heart of this movie is really the discovery of what true love is, or true love's kiss – what is that? I want people to perhaps open their eyes to other places where love may exist," Stromberg said.
It all began with Maleficent as a young girl, or should I say, fairy. She lives in a world where humans and fairies are enemies. Maleficent befriends a peasant boy named Stefan and their bond grows stronger over the years. But greed turns adult Stefan into a traitor against his fairy friend. Now working as guard to the dying King, Stefan vows to kill Maleficent in return for reign over the kingdom. Struggling to do the dark deed, Stefan takes away her prized fairy wings, turning his old friend into an enemy filled with hate.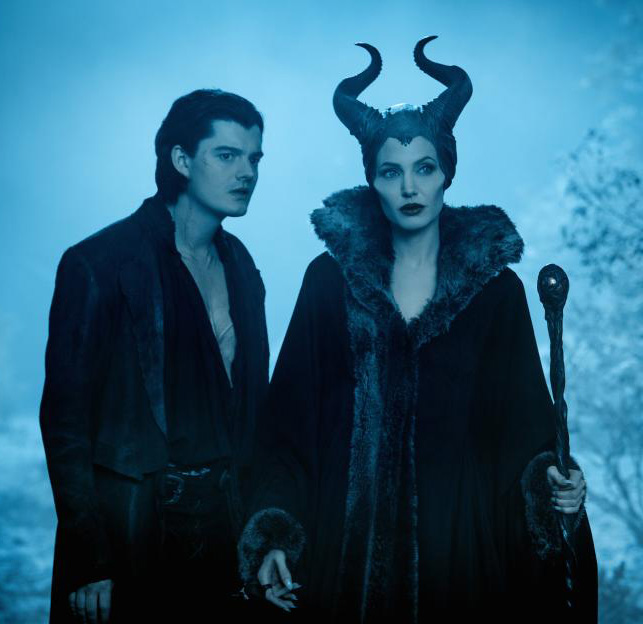 Angelina Jolie's portrayal of the fairy villain is both captivating and moving, as she transforms from an innocent young woman to a wrath-filled wrongdoer. As a first-time director, Stromberg felt fortunate to have Jolie to direct. "We learned from each other. She taught me a lot about the core essence of acting and I could help her realize the scope of how to handle a big visual effects film on the technical side," he said.
With Maleficent's horns and King Stefans royal armor, the costumes by Anna B. Sheppard and makeup by Rick Baker are just as stunning as Stromberg's effects. The director said Jolie also had input regarding her wardrobe.
Supporting the leading actress is an equally talented cast. Elle Fanning, who is as dainty in person as she is playing the princess, is enchanting as Aurora. King Stefan is brought to life by the talented dramatic actor, Sharlto Copley. He brings an impressive depth to the role that is far from 'Disney'-like. Some of the best moments of the film are between Jolie and her shape-shifting sidekick, the human crow, played by Sam Riley. With witty dialogue and great chemistry, the on-screen friendship is an endearing camaraderie.
As Stromberg's first venture in the director's seat, he has created the ideal enchanting world for one of Disney's most iconic characters. Listening to Stromberg speak about working on "Maleficent," it was very clear how special the experience was for him. "I felt for the first time that I was able to work with all of the colors and complete one painting instead of just a part of one."
By Pamela Price

Photos Courtesy of Walt Disney Pictures
Like Maleficent on Facebook: facebook.com/DisneyMaleficent
Follow Maleficent on Twitter: @Maleficent
Tweet the hashtag: #Maleficent
Instagram: http://instagram.com/disneystudios
Pinterest: http://www.pinterest.com/disneystudios/maleficent/
Tumblr: http://disney.tumblr.com/