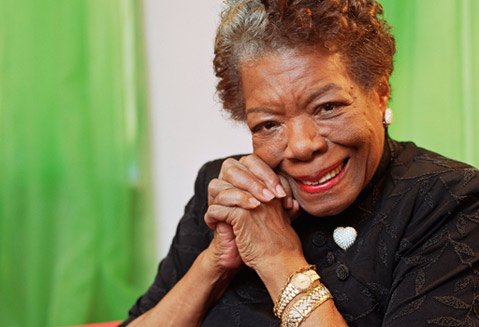 Maya Angelou was hailed as one of the most memorable and influential voices of contemporary literature.
The poet, educator, historian, best-selling author, actress, playwright and civil-rights activist passed away at her home in Winston-Salem, North Carolina, on Wednesday, said her literary agent, Helen Brann. Throughout her life, Angelou published seven autobiographies, three books of essays, and several books of poetry. She is also credited with a list of plays, movies, and television shows spanning more than fifty years.
Angelou is best known for her 1969 works, I Know Why the Caged Bird Sings, which tells of her life up to the age of seventeen. She was nominated for the Pultizer Prize for her volume Just Give Me a Cool Drink of Water 'fore I Diiie. ForPresident Bill Clinton's inauguration, Angelou was chosen to recite her poem "On the Pulse of Morning" in 1993.
In addition to her Pulitzer Prize nomination, Angelou received a number of awards throughout her life; from a Tony Award nomination to three Grammys, serving on two presidential committees and was awarded the National Medal of Arts and Presidential Medal of Freedom
As her official website states, Maya Angelou was a 'Global Renaissance Woman.'
Photo: www.independent.com