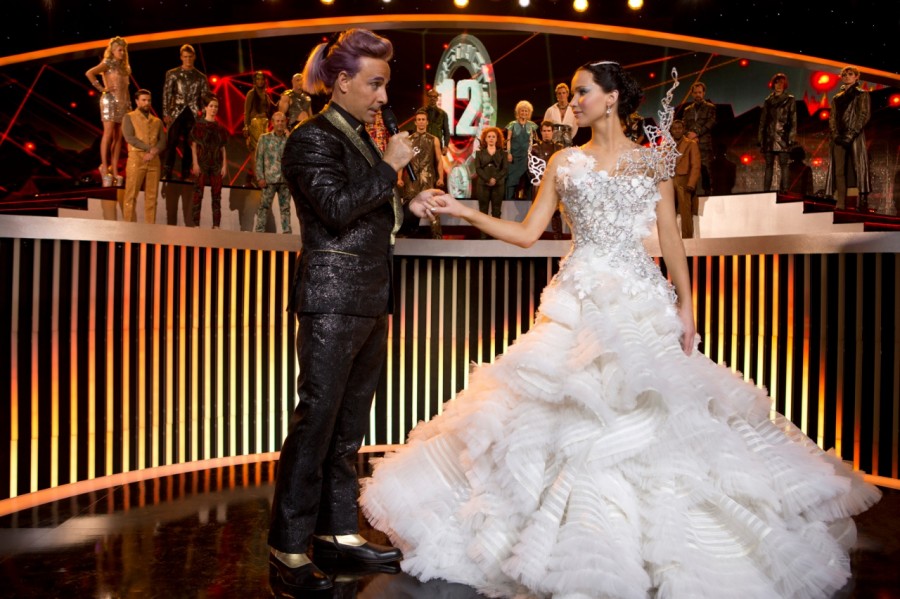 As part of its initiative to extend its global brands and franchises into new lines of business, Lionsgate will launch a U.S. tour of "The Hunger Games: The Exhibition" in summer 2015, it was announced today by Lionsgate Chief Marketing Officer Tim Palen.  The state-of-the-art exhibition, which will include interactive displays of authentic costumes, props and other elements of the world of The Hunger Games, will be designed in conjunction with Thinkwell Group, one of the world's leading theme park and location-based entertainment companies.
The exhibition will be featured in major museums and institutions across the country and will be supported by a multimedia promotional effort and nationwide advance ticket sales.
"Now that we've built a critical mass of intellectual property, we're committed to extending our brands into exciting new businesses that create opportunities for our fans to engage with our properties at the same time they deliver significant incremental financial benefits to Lionsgate," said Palen.  "We're thrilled to launch this initiative with the U.S. tour of The Hunger Games exhibition, which celebrates the world of The Hunger Games and offers Hunger Games fans an extensive behind-the-scenes look at the movie-making process."  He noted that the exhibits will also be paired with local school curricula, and nearly all aspects of the tour will be interactive.
Palen also announced that, as part of the studio's commitment to expand its branded retail and merchandising operations, it has brought veteran Thinkwell executive Jenefer Brown in-house, naming her to the newly created post of Senior Vice President, Branded Attractions.  Brown will not only oversee the launch of the U.S. tour of The Hunger Games exhibition but will explore additional theme park attraction and other location-based entertainment opportunities around the world for The Hunger Games franchise and the Company's entire portfolio of branded properties.
Brown brings over 10 years of experience working in both the entertainment and high-technology industries. Most recently, Brown served as both a project manager and director of business development, where she managed the strategic planning and creative development of location-based entertainment projects and live events for major film studios and Fortune 500 Companies, including Warner Bros. Entertainment, Anschutz Entertainment Group, the National Basketball Association, CORE Media Group, Sesame Workshop and Nickelodeon Animation Studios. 
Brown will be overseeing the production and management of all branded attraction efforts on behalf of Lionsgate as the company focuses on expanding its IP presence in this space. She will report to Chief Marketing Officer Tim Palen.  She holds a JD, cum laude from the University of California, Hastings College of the Law and a Bachelor of Arts Degree from the University of California at Berkeley.