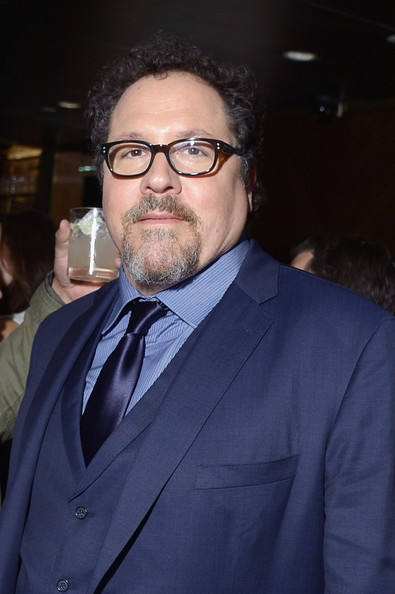 This past weekend the 2014 Tribeca Film Festival announced the winners of the two Heineken Audience Awards at the wrap party in New York City. Two awards – one for narrative and one for documentary – were given to the audience choices for the best films. Chef, written and directed by Jon Favreau, was chosen to receive the Narrative award.  Keep On Keepin' On, directed by Alan Hicks, was chosen for the Documentary award; Alan Hicks also was honored at the Festival awards on Thursday with the award for Best New Documentary Director. Each award comes with a cash prize of $25,000. Additionally as part of the Tribeca Film Festival Artists Awards program sponsored by CHANEL, Jon Favreau for Chef receives Untitled courtesy of James Nares and Alan Hick's for Keep On Keepin' On receives Iguaca courtesy of Alexis Rockman. The award for Chef was accepted by actor Bobby Cannavale and Keep On Keepin' On by the director's father Geoff Hicks.
Throughout the Festival, which kicked off on April 16, audiences have been able to vote for the Heineken Audience Awards by completing nomination ballots upon exiting screenings of TFF films. Films in the World Narrative Competition, World Documentary Competition, Viewpoints, Midnight, and Spotlight sections were eligible.
"These films happen to share the common theme of following one's dreams, the challenging journey to achieve them, and how it cannot be done without true friendship, family and support," said Genna Terranova, Director of Programming, Tribeca Film Festival. "We are pleased that both films captured the hearts of the NY audiences as they had our own."
Upon hearing the news Alan Hicks commented, "Mate, that's unbelievable.  I was just honored to get into the Festival in the first place.  Never would have imagined coming away with the audience award and the Best New Director award.  I'm just stoked!  I don't have any other words in my vocab, I'm just stoked!  It was a dream of mine to premiere at Tribeca and that in itself was one of the most amazing experiences I've ever had.  This warm response to the film is such an honor and I'm so happy to get Clark's story out to the world the way that we have.  Clark will be so happy."
Jon Favreau commented, "I am so grateful just to be a part of this prestigious festival and to be recognized and honored by the audience of my hometown is truly humbling." Mr. Favreau will be donating the $25,000 to City Harvest, the world's first food rescue organization dedicated to feeding New York City's hungry men, women, and children.
In Chef, after talented and dynamic chef Carl Casper's (Favreau) social media-fueled meltdown against his nemesis food critic lands him without any job prospects, he hits the road with his son and his sous chef (John Leguizamo) to launch a brand new food truck business. Complete with lavish food imagery and a star-studded cast including Sofia Vergara, Robert Downey Jr., Scarlett Johansson, Dustin Hoffman, Oliver Platt, and Amy Sedaris, Favreau's fresh take on food and chef culture has poignant messages about the media-driven world in which we live and the real meaning of success.
Keep On Keepin' On chronicles eighty-nine year old trumpeting legend Clark Terry who has mentored jazz wonders like Miles Davis and Quincy Jones. Terry's most unlikely friendship is with Justin Kauflin, a 23-year-old blind piano player with uncanny talent, but debilitating nerves. As Justin prepares for the most pivotal moment in his budding career, Terry's ailing health threatens to end his own. Charming and nostalgic, Alan Hicks' melodic debut celebrates an iconic musician while introducing an emerging star of equal vibrancy. It is a mentoring tale as inspirational as its subjects.