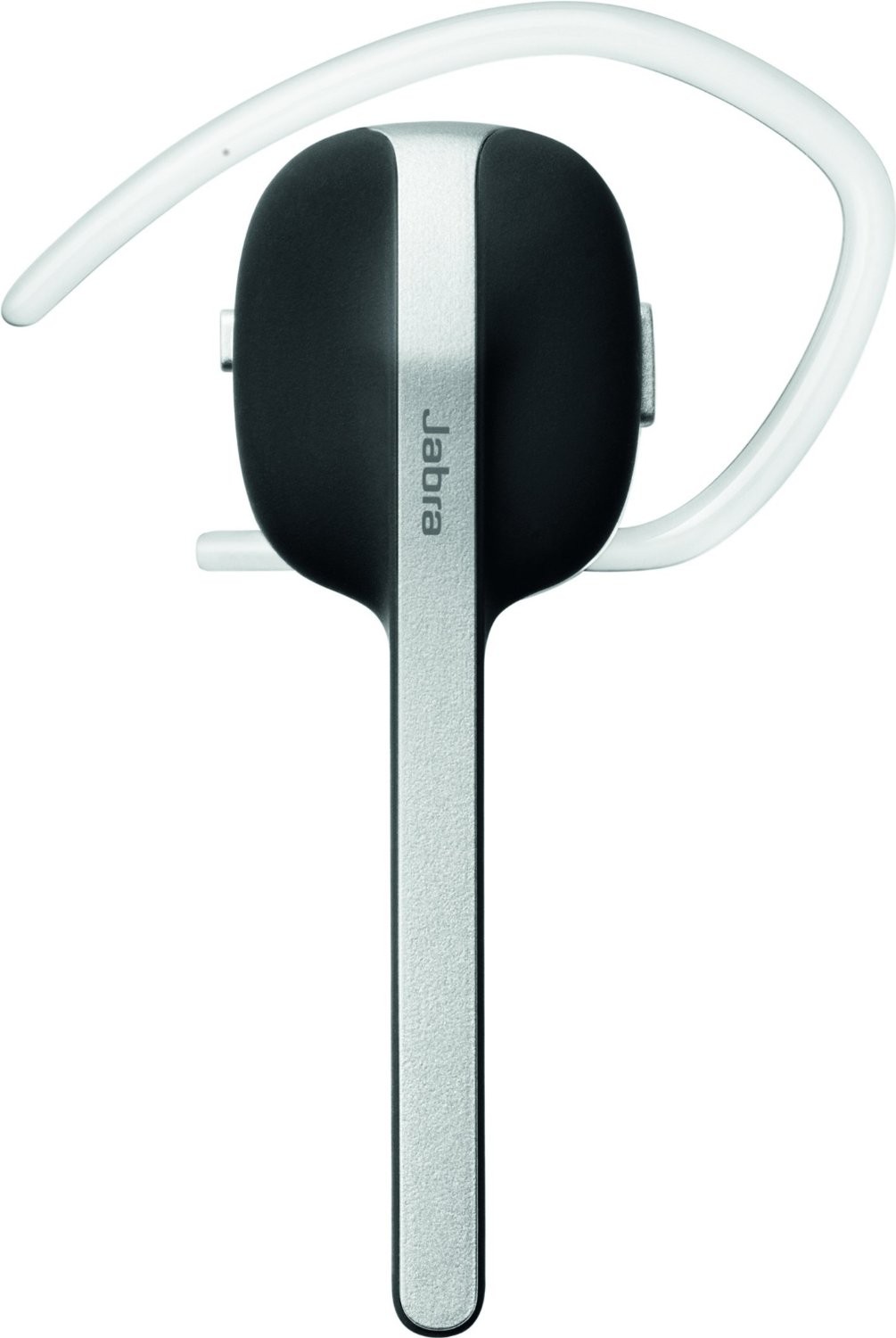 For this issue's gadget reviews, we've decided to put the spotlight on headsets. If there's one thing multi-taskers need, it's a wireless phone earpiece so that we can type, write, etc., as we talk or run a conference call. Jabra was the first tech company to develop the first in-ear integrated microphone and speaker. We tested out two consumer headsets. Decide which one is best for you…
Jabra Style Bluetooth Mono Headset
By Otis Stokes
This Bluetooth Headset made by Jabra has pros and cons. On the pros side; it is lightweight and stylish with a brushed steel design and is very user-friendly. Pairing it with my smartphone was a cinch. Jabra Style allows you to manage incoming or outgoing calls with just a tap on the side of the headset. You can also wear it on your left or right ear, depending upon preference and it has NFC technology (Near Field Communication) for easy pairing with any NFC enabled devices. It is also equipped with some other pretty cool features: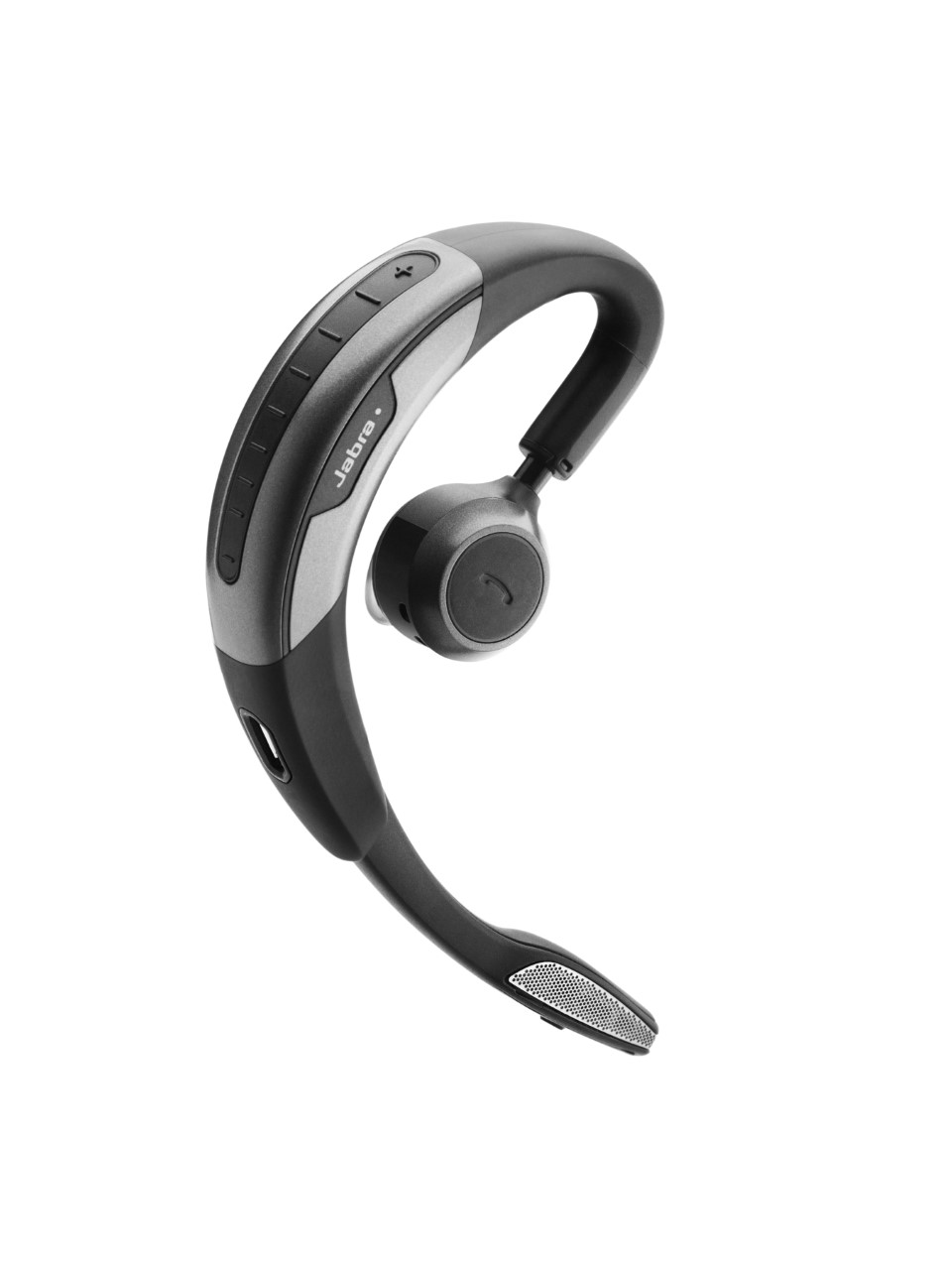 Audio that automatically adjusts to your environment
Spoken Battery and connection status
Multimedia Streaming – GPS, music and podcasts
HD Voice for better sound experience
Up to 6 hours talk time and up to 7 days standby time
On the cons side; although the sound is quite clear, it is difficult to hear wearing the On-ear eargel without pushing it closer to your ear to make a louder connection. The earhook is also not very easy to get over your ear. After changing to the In-ear eargel for better hearing, I found that after wearing it for a while it becomes very uncomfortable to the ear. Mainly because the gel is not very pliable; it's hard and doesn't give in the ear, making it painful to use for any extended period of time. Those were the only 2 eargels that came with the headset. Perhaps a softer more pliable In-ear eargel piece would solve that problem. The pros certainly outweigh the cons, but when you're wearing an earpiece, comfort is paramount to the listening experience. Otherwise, if you don't mind the On-ear eargel, it might be just the right device for you.
Jabra Motion Bluetooth
By Pamela Price
The Motion is the best earpiece choice for someone who is constantly on-the-go. It is designed to curl right around your ear. It is weightless and you forget it's even there. Setting it up in connection to my iPhone was as easy as 1, 2, 3, with Auto Pairing. It supports Bluetooth version 4.0 and is completely wireless. I tested the piece in several different environments: at the office, at home, jogging and at a department store. As with most phone speakers, I had to press the earpiece in when there was more surrounding noise. 90% of the people I spoke with said they could hear me just as well as if I was using my phone. The Motion lives up to its name; working surprisingly well when talking for a short amount of time or while exercising on the run. As stated in the description, the sound adapts to motion and environment.
The ear gel fell off a couple of times. Luckily the Motion comes with a couple of replacements. I do wish headsets had a better way to keep them on for longer periods of time. Otherwise, the Motion is a comfortable fit. The ear cushion comes in Small, Medium and Large. You fold the earpiece in when you are done speaking and out when you want to re-pair to your phone for a call.
Other features include:
The MFI Chipset is a built-in chipset that enables compatibility with Apple products and utilizes standard Apple MMI functionality.
Near Field Communications (NFC) or Perimeter Pairing is an easy pairing functionality that connects two devices that are in close proximity to each other.
The Motion can stream music from a source, such as a Smartphone, Bluetooth enabled laptop, tablet, or MP3 player.
Talk time is up to 7 hours and charges via a USB cable.
Overall, the Motion is perfect for busy business execs going from work, to the gym and back again. It will make your life a whole lot easier, giving you two hands to juggle, rather than one.
For pricing visit: www.jabra.com