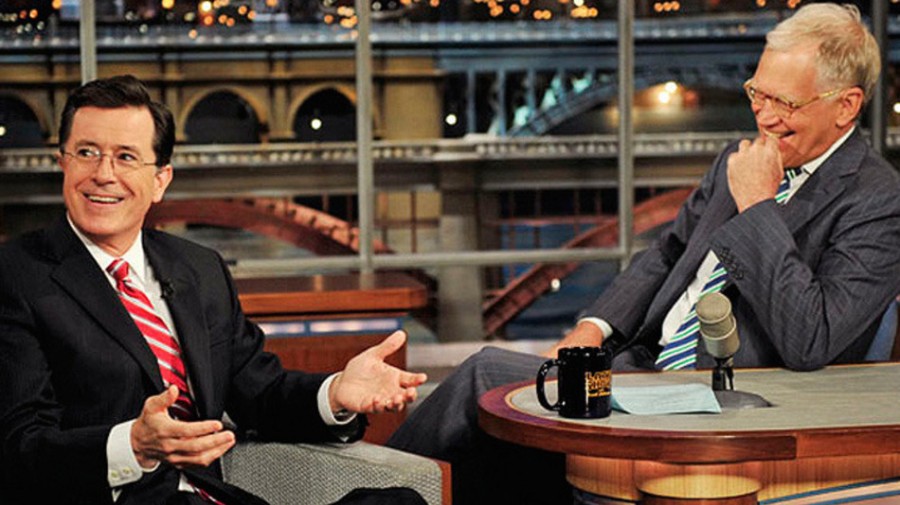 Stephen Colbert, who will succeed David Letterman as host when he retires, will visit the LATE SHOW with DAVID LETTERMAN, tonight Tuesday, April 22 (11:35 PM-12:37 AM, ET/PT) on the CBS Television Network.
CBS recently announced that Colbert, the host, writer and executive producer of the Emmy and Peabody Award-winning "The Colbert Report," will be the next host of the LATE SHOW, effective when Letterman retires from the broadcast sometime in 2015. Letterman, the legendary, critically acclaimed host of the CBS late night series for the past 21 years, announced his retirement on the show's April 3 broadcast.
The LATE SHOW with DAVID LETTERMAN is a production of Worldwide Pants Incorporated. Barbara Gaines, Matt Roberts, Jude Brennan, Maria Pope, Eric Stangel, Justin Stangel and Rob Burnett are the executive producers. Jerry Foley is the director.