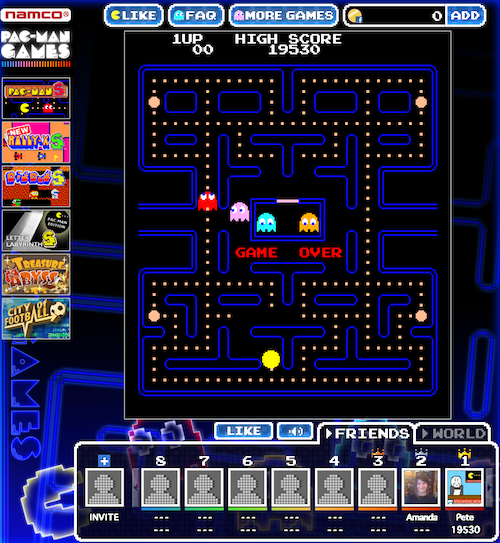 Will this be the next "Wreck It Ralph" homage to old-school video games? Michelle Monaghan and Peter Dinklage have joined Adam Sandler, Kevin James, and Josh Gad in the cast of Sony Pictures Entertainment's Pixels, which will be directed by Chris Columbus and released in the Summer of 2015. Principal photography will begin in June of this year on the Happy Madison/1492 Pictures production, which was written by Tim Herlihy and Timothy Dowling, based on the short film directed by Patrick Jean and produced by One More Production.  Pixels will be produced by Happy Madison's Adam Sandler and Allen Covert, and 1492 Pictures' Chris Columbus, Michael Barnathan and Mark Radcliffe.  Executive producers are Barry Bernardi, Jack Giarraputo, Tim Herlihy, Heather Parry and Seth Gordon.
In the film, when aliens misinterpret video-feeds of classic arcade games as a declaration of war against them, they attack the Earth, using the games as models for their various assaults. President Will Cooper has to call on his childhood best friend, '80s video game champion Jules Brenner, now a home theater installer, to lead a team of old-school arcaders to defeat the aliens and save the planet.
Columbus and the studio are working with many of the 1980s' most iconic videogame brands in an effort to bring together on the big screen the characters from the decade's quintessential games. "By combining the visceral power of 80's arcade games with state-of-the-art visual effects, Pixels will take the audience to a place they've never been before," stated Columbus.