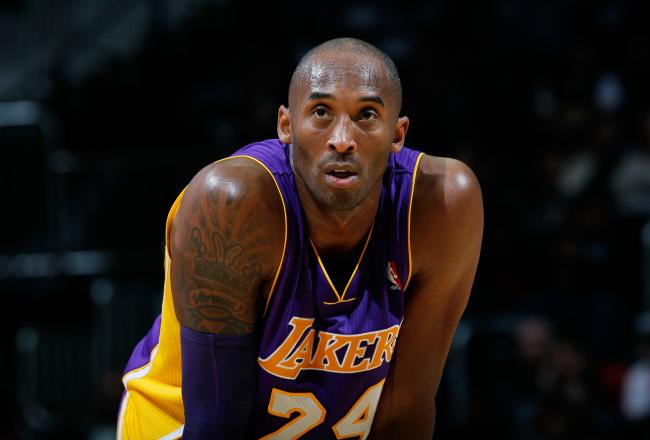 As Los Angeles Lakers legend Kobe Bryant prepares for his much-anticipated return to the NBA next season, SHOWTIME is set to air the original documentary film KOBE BRYANT'S MUSE, an in-depth look into the life, inspirations and challenges facing one of the most successful and complex figures in professional sports.  The feature-length documentary is directed by Gotham Chopra (Decoding Deepak, ESPN's upcoming 30 For 30 film, The Little Master). The film is currently in production in Los Angeles and will air this fall on SHOWTIME.       
"KOBE BRYANT'S MUSE will offer viewers a deep character portrait of a professional athlete who has transcended his sport to become a culture-moving personality," said Stephen Espinoza, Executive Vice President and General Manager, SHOWTIME Sports®. "We are thrilled that Kobe has given us this unprecedented access, which will allow our viewers to witness such a challenging period of time in the life of one of the NBA's greatest players."
"As a lifelong Boston Celtics fan, never did I imagine I would collaborate with Laker great Kobe Bryant," said Gotham Chopra. "Kobe's quest for greatness transcends rivalries and I'm excited by his and SHOWTIME's willingness to go down this rabbit hole together. I'm confident audiences will be intrigued by what comes out the other side."
At this critical juncture in his career, viewers will watch as Bryant attempts to cement his legacy, opening a window into the mind of an elite athlete still motivated to be the best, but also contemplating life after sports. KOBE BRYANT'S MUSE will feature the successes and challenges that have shaped Bryant's professional life as well as inform audiences who are unaware of the lesser-known aspects of his career, while offering new insights to those who have followed him closely.
The documentary will examine Bryant's storied basketball career, detailing his mentorships, allies and rivalries that have helped shape his 18-year tenure in the NBA.  The ultimate competitor for nearly two decades, a 16-time All-Star and winner of five NBA championships, Bryant dominated professional basketball until a series of recent injuries threatened to abridge his career.  With unbridled access to his daily experience, the film will reveal what makes Bryant tick and the life-long inspirations that have motivated him.