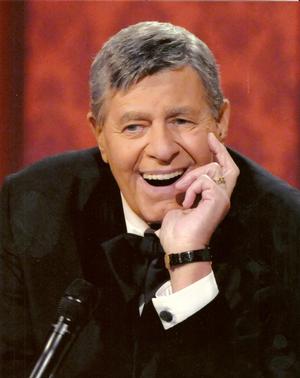 Legendary actor, filmmaker and humanitarian Jerry Lewis will have his hand and footprints ceremony on Saturday, April 12th, in front of TCL Chinese Theatre IMAX. This marks the fourth consecutive year Turner Classic Movie Festival has featured a hand and footprint ceremony at the legendary theater. In 2011, Peter O'Toole was the honoree, followed by Kim Novak in 2012 and Jane Fonda in 2013.
The 2014 TCM Classic Film Festival Lewis with a multi-tiered celebration of his remarkable career. Highlighting the tribute, Lewis will have his hand and footprints enshrined in concrete in front of the world-famous TCL Chinese Theatre IMAX. In addition, Lewis will be on-hand for a screening of one of his most memorable films: The Nutty Professor (1963). Marking its fifth year, the TCM Classic Film Festival will take place April 10-13, 2014, in Hollywood. The gathering will coincide with TCM's 20th anniversary as a leading authority in classic film.
Following the hand and footprint ceremony, Lewis will attend a screening of his comedy hit The Nutty Professor, which he also directed. As a special prelude to film, Lewis will join award-winning actress Illeana Douglas on-stage for an interview about his extraordinary career, as well as about the making of the movie. After The Nutty Professor, Lewis will stick around to answer questions from the audience.
Passes for the 2014 TCM Classic Film Festival can be purchased exclusively through the official festival website: http://www.tcm.com/festival.