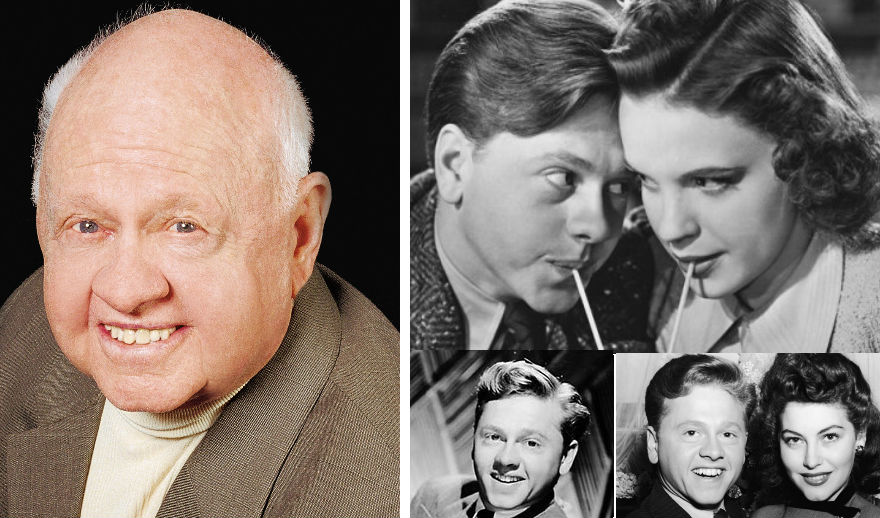 Today Hollywood says goodbye to a screen legend. Four-time Oscar nominee, Mickey Rooney passed away on Sunday April 6th, 2014 at the age of 93. TMZ reported that Rooney had been ill for "quite some time" and his death was attributed to natural causes. Rooney became a superstar as a teenager, portraying the title character of Andy Hardy in the famous MGM Hardy films.
Among his most renowned film credits: "The Adventures of the Black Stallion, "The Family Channels," "Breakfast at Tiffany's," among 200 films.
According to Rooney's website bio, he also proved himself an excellent dramatic actor as a delinquent in Boys Town starring Spencer Tracy. In 1938, he was awarded a juvenile Academy Award. Teaming up with Judy Garland, Rooney also appeared in a string of musicals, including Babes in Arms (1939) the first teenager to be nominated for an Oscar in a leading role, Strike up the Band (1940), Babes on Broadway (1941), and Girl Crazy (1943). He and Garland immediately became best of friends. "We weren't just a team, we were magic," Rooney once said. During that time he also appeared with Elizabeth Taylor in the now classic National Velvet (1944).
Rooney was one of the last surviving stars who worked in the silent film era. He is survived by his wife and nine children.