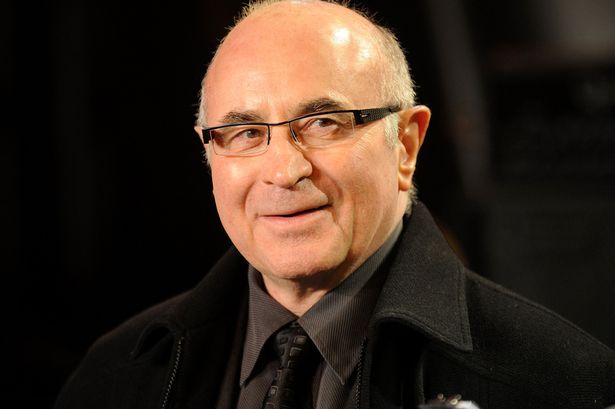 Today we say goodbye to British actor Bob Hoskins, who was best known for the part of Eddie Valiant in the animated fantasy film "Who Framed Roger Rabbit." A family statement released Wednesday by agent Clair Dobbs said Hoskins died in a hospital after a bout of pneumonia.
Hoskins' career began in 1969 at the Unity Theatre. His first major television role was in On the Move in 1976 and the original BBC version of Dennis Potter's drama Pennies from Heaven. Later, he played Iago in Jonathan Miller's BBC Television Shakespeare production of Othello.
He appeared in films such as The Long Good Friday (1980), Mona Lisa (1986), Who Framed Roger Rabbit (1988), Mermaids (1990), Hook (1991), Nixon (1995), A Christmas Carol (2009), Neverland (2011), and his final role in Snow White and the Huntsman (2012).
The character actor was the recipient of the prestigious Prix d'interprétation masculine as well as winning the BAFTA Award for Best Actor in a Leading Role and Golden Globe Award for Best Actor – Motion Picture Drama for his role in Mona Lisa (and was nominated for the Academy Award for Best Actor) and an International Emmy Award for best actor for his appearance on BBC One drama The Street in 2009.