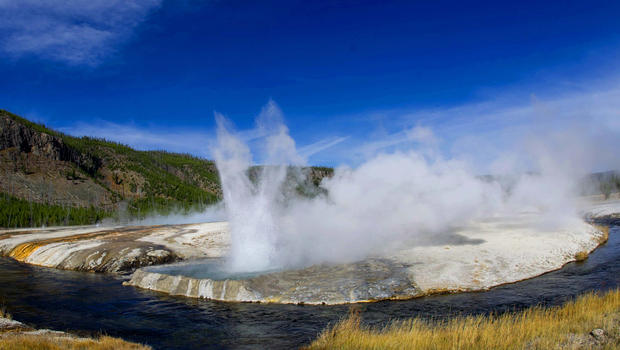 With more than 100 aftershocks hitting Southern California after the March 29th 5.1 earthquake, which was just 10 days after the 4.9 quake on St. Patrick's Day, paranoia has set in for some California residents. The quakes seem to be more frequent now.

Adding to the pattern of earthquakes: on Sunday morning, Yellowstone National Park experienced its strongest earthquake in 29 years. The magnitude clocked in at 4.8 and struck at 6:34 am MDT. The park hasn't seen a 4.8 since 1985.
Peter Cervelli of The US Geological Survey said that the earthquake is interesting scientifically because of the length of time since a quake of equal intensity. He added that data gathered from earthquakes give scientists great insight into volcanoes and tectonics. To ease our minds, Cervelli said there are no hazardous implications, and that the Yellowstone Caldera is not about to erupt.

With the frequency of earthquakes in the past couple of weeks, it can never hurt to prepare. For more info visit: http://earthquake.usgs.gov/learn/preparedness.php