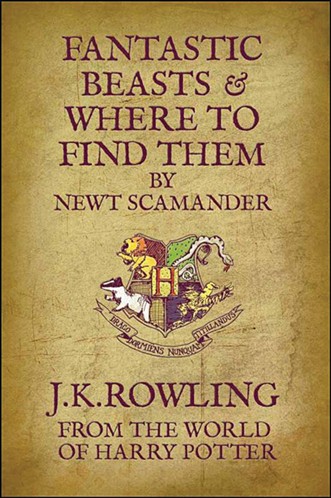 Harry Potter fans can't sit still after news that J.K. Rowling's spinoff, "Fantastic Beasts and Where to Find Them" is being turned into a film trilogy.
The New York Times reported in a profile on Warner Bros.' CEO Kevin Tsujihara that the anticipated movie adaptation will now be, not one – but three films. 
According to the report, Tsujihara persuaded Rowling to revive the Harry Potter movie magic by adapting her Hogwarts textbook "Fantastic Beasts and Where to Find Them" for the big screen.
Rowling wrote the 54-page book in 2001 between publication of the fourth and fifth Potter books. It is based off of one of Harry Potter's Hogwart's textbooks.
The project, which was first announced in September 2013, will be produced by Harry Potter regular David Heyman, whose recent successes include Gravity.